Indiana stands as the 38th largest US State in the midwestern part of the country, next to Illinois. The state has beautiful landscapes, and although the place has the least green cover, it has some of the best breakfast diners and restaurants with classic and modern cuisines.
The state also boasts amazing scenery that gives you a nice nostalgic feeling while feasting on your delicious breakfast meal.
Below is a list of popular breakfast places in Indiana.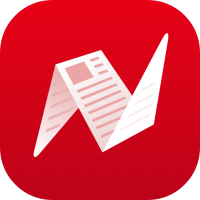 Sophia's House Of Pancakes
Sophia's House of Pancakes is a beautiful restaurant at 9344 Indianapolis Blvd, Highland, with a lovely entrance with beautiful hedges and a yard with nice green grass. It also has ample parking space even for the people on wheelchairs.
The restaurant's interior is nice and cozy, with a lovely vintage design and unique quality furniture that fits the room perfectly.
The restaurant offers delicious breakfast cuisine like the popular Rio grande breakfast, skillets, thick french toast, seafood omelet, strawberry waffles, eggs benedict bacon, and hash browns and also offers gluten-free dishes.
The restaurant also offers takeaway, dine-in services, and curbside pick-ups for those who prefer picking up their food in their cars.
You can contact them at +1 219-924-4955, which is their contact.
Good Morning, Mama's Cafe
This ex gas station turned cafe is located at 1001 E 54th Street, Indianapolis, and has a nice vintage look to it with bright colors and lovely artwork painted all around the walls. The restaurant has a nice colorful interior with a beautiful vintage feel that makes each breakfast meal nostalgic and unique.
The restaurant has many delicious breakfast cuisines, including their famous eggs benedict, java french toast, biscuits and gravy, veggie omelette, french toast, and beverages like coffee bloody mary juice mimosa, and more.
The services offered in Good morning Mama's cafe include dine-in, takeaway, and curbside pick-up to all available customers.
You can contact them at +1 317-255-3800 for more information.
The Wheel Family Restaurant
The restaurant is a vintage family restaurant in a laid-back surrounding located at 7430 Indianapolis Blvd, Hammond, and offers service even in the dark hours of the early morning since it offers 24-hour services.
They offer delicious breakfast cuisines with an extensive menu that includes lemon rice soup, german pancake, omelet hash brown, and beverages like coffee and tea that are very popular among the customers.
The scrambled Diner
This beautiful restaurant is located at 250 West 81st Avenue, Dyer, and offers fantastic fresh home-cooked meals. Their menu consists of their famous breakfast sandwich, Italian breakfast sausage, omelet, home-cured corned beef, bananas foster pancake, and so much more.
The restaurant is nice and cozy with nice quality furniture for a considerable number of people at once. It is also excellent for children and ample parking space for each customer.
The restaurant also offers dine-in takeaway services and also curbside pick-up.
Lincoln Square Pancake House
This beautiful daytime restaurant located at 3186 Indiana-32, Westfield, offers fantastic interior design with high-end furniture all around the room. The restaurant is also well lit with large windows in the front and lots of lights on the inside.
The restaurant has many breakfast delicacies in their extensive menu, including nutella french toast platter, mickey mouse pancakes, cinnamon bread french toast, which are some of the popular dishes served. It also serves a variety of beverages like coffee and tea.
The services offered include dine-in and takeaway services but no delivery
You may also reach them by calling them on +1 317-399-7102 for any inquiries.
If you have had any experience in the restaurants above, please feel free to leave a comment.