The important meal of the day has to be breakfast, and most people prefer having their breakfast ready for the day without having to go into the kitchen and making their breakfast so that they may save on time. Hence the availability of good breakfast joints may come in handy in such a situation.
Georgia is a state in the USA with some of the best breakfast restaurants that provide some of the best breakfast cuisines to ensure people's busy days begin with a tasteful and fulfilling breakfast.
Below are some of the best restaurants in the state of Georgia.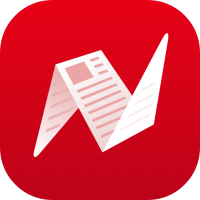 Atlanta Breakfast Club
Atlanta breakfast club is a modern diner located at 249 Ivan Allen Jr Blvd NW, Atlanta, with fabulous retro seating for down-home breakfast fare and fantastic art pieces all around to enhance the quality feel of a good breakfast experience.
The menu consists of fantastic breakfast delicacies, including the popular southern breakfast dish, breakfast tacos, breakfast potatoes, sandwiches, shrimp and grits, coffee, and more.
The diner offers multiple services, including curbside pickup, dine-in, and takeaway services for all customers, and in the case of younger consumers, the restaurant also provides a special menu that meets all toddler's preferences.
IHOP
IHOP Restaurant is at 301 north central Avenue, Hapeville, Georgia, United States. It's the fantastic Ihop restaurant that offers some of the best breakfast dishes found in the state, including their popular cupcake pancake combo, hash browns, blackberry cheesecake, brioche french toast, Belgian waffle, cafe con Leche, and many more delicious cuisines.
The restaurant also contains proper furniture for an appropriate dining experience and amenities that make the dining experience a lot better.
The services offered by this beautiful restaurant include takeaway services, dine-in, and, even better for people who prefer dining in their homes, local delivery for all available customers.
In case of any inquiries or orders, you may also contact the staff through +1 404-209-9393, which is the restaurant's service contract.
Reveille Cafe
Known for its fantastic coffee and the vast breakfast menu is the Reveille Cafe, which offers some of the best breakfast cuisines in Georgia. The restaurant has beautiful and artistic indoor furniture to ensure the dining experience is as comfortable as possible.
For customers who prefer dining outdoors with stunning views, the restaurant also has outdoor sitting space with proper furniture to get this experience
The menu consists of delicious local and modern cuisines that fully satisfy eager taste buds like their famous eggs benedict, breakfast burrito, sausage and eggs, mystic stuffed french toast, shrimpp and grits, and more.
The restaurant is located at 5885 cumming highway, Sugar Hill, Georgia, United States, and provides takeaway and dine-in services for all available customers.
Flying Biscuit Cafe
The flying biscuit cafe is a branch of a down-home chain of restaurants known for unique all-day breakfast cuisines.
Visit them at 3280 Peachtree Road, Atlanta, Georgia, United States, and offers various fantastic breakfast dishes, including their famous award-winning shrimp and grits, effective coffee, Hollywood omelet, biscuit eggs, and gravy cranberry apple butter, buttermilk pancake, and a lot more.
The residents of the area and tourists love the restaurant due to its high online reviews and famous dishes. The restaurant also has high-end interior designs with fantastic art all around the restaurant walls that offer a satisfying feel when dining to their scrumptious delicacies.
In case of any service inquiries, the restaurant offers both takeaway and dine-in services for all customers and includes delivery services to your current location by dialing +1 404-477-0013, which is their service contact.
West Egg Cafe
West Egg restaurant at 1100 Howell Mill Road, Atlanta, Georgia, United States It consists of amazing breakfast dishes with eggs being their base for almost all their recipes. You can try their cappuccino, banana bread, sandwich, fried egg, and more.
Make them a call at (+1 4048723973) for more inquiries or visit them for a dine-in, curbside pick up, or order a delivery.
Find your way to these restaurants and get value for your money.