Hawaii is a haven for all your breakfast needs. The state has numerous breakfast restaurants ranging from really expensive cuisine to affordable, delicious meals to suit the average everyday man. Hawaii is also made up of a lush, beautiful environment with great sceneries and an amazing landscape with beautiful sand bitches that make the breakfast feeling even more pleasant.
Below is a list of amazing breakfast restaurants that really fulfill the feeling of having a good breakfast to help you kickstart your day in the best mood possible.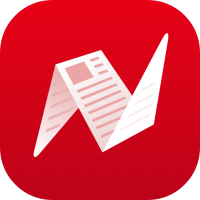 Sweet E's Cafe
Located along the beautiful streets of Honolulu, which is a city in Hawaii, is the beautiful, cozy restaurant called Sweet E's Cafe that offers some of the best breakfast dishes in the city. The menu consists of various tasty delicacies, which include french toasts, sandwiches, waffles, and even more.
The restaurant also has amazing interior decor with beautiful pieces of art all around and amazing furniture to go with the nice cozy and well-lit room. All these bring forth a very memorable and amazing first experience ever.
You can find them at Honolulu for beautiful dine-in or takeaway services.
Koa Pancake House
Koa pancake house is a beautiful restaurant located in Honolulu, Hawaii, known for its relaxed ambiance and wide range of breakfast dishes to suit your taste buds. The restaurant has countless positive reviews from some of the lucky customers who have gotten a chance to feast on some of the delicious meals included in the menu and experience the great and fast service offered here.
The menu consists of a wide range of delicacies, with the main breakfast plate offered being pancakes, as the name suggests. But don't be blinded and think pancakes are the only food served. They have a large menu consisting of tasty foods like omelets, french toasts, eggs benedict, breakfast burritos and many more.
Be sure to pass by the restaurant located in the Honolulu city center at 333 Keahole street, or make your order through +1 808-396-7000, and it will be delivered to wherever you are.
Koko Head Cafe
This beautiful restaurant is located at 1145 12th avenue Honolulu and is owned by the famous celebrity chef Lee Anne Wong and offers some of the best pan-Asian breakfast delicacies in town. The restaurant offers an extensive menu of tasteful breakfast eats consisting of breakfast Pudong, breakfast bibimbap, breakfast congee, breakfast bruschetta, volcano egg skillet, cornflake french toast, and many more delicacies.
To make the experience even better, Koko Head Cafe is located in a very serene and calm environment with beautiful interior furniture and a high-end presentation of both the restaurant interior and the dishes served. The restaurant also has an above-average customer review proving that it is surely one of the best in the area.
It offers services like dine-in, takeaway, curbside pick-up, and even better doorstep deliveries and in good time.
You can contact them at +1 808-732-8920 to get your tasty experience.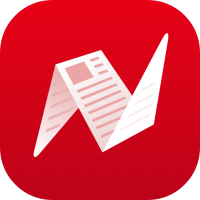 Egghead Cafe
Catch some of the best breakfast cuisines offered by the Egghead Cafe located in Honolulu 1210 Dillingham Blvd. Enjoy a wide range of tasty breakfast meals, with eggs being the base ingredient of most of their tasty delicacies.
The menu consists of many meal options, including the classic eggs benedict, omelet, peanut butter french toast, waffle fries, pork bao, pork belly omelet, and many more. The Egghead cafe is also known for its amazing Taiwanese specials to give your taste buds an amazing experience.
Egghead Cafe offers takeaway services, dine-in, and delivery service straight to your location.
Contact the staff at +1 808-888-2211 to have a taste of the experience.
Surf Lanai
This lush and beautiful restaurant is located at the Royal Hawaiian Hotel, just next to the clean and beautiful sandy beaches of Honolulu, to provide an amazing open-air experience. The restaurant offers outdoor catering to give customers the full experience of dining on the sandy shores while viewing the amazing ocean and coastal horizons. It is also surrounded by beautiful coastal vegetation to ensure a nice and serene experience while dining on its amazing local dishes.
The place offers vast menu options, including the royal loco moco, classic eggs benedict, fresh Govinda juice, strawberry and guava cheesecake, omelet, and even more dishes to satisfy your taste buds.
You can find them at 2259 Kalakaua Avenue, Honolulu, for a nice dine-in or takeaway.
If you have had your experience in the restaurants stated, please feel free to leave a comment about the experience.