ABVE The Basic is a little restaurant in San Jose, California which brings to you American-Mexican street food with a pop. It is a locally-owned food place that aims to leave your tastebuds with a wow.
This place is located inside a bar, Stevie's Bar & Grill. The atmosphere is very nice, welcoming, and the ambiance is great. Kids and even dogs are welcomed. They have both indoor and outdoor seating available. The owner is very friendly and courteous and loves to take the time to talk to customers to hear about their experiences.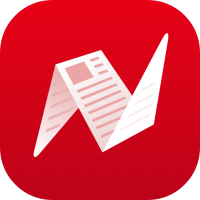 About the menu and what you should try
ABVE The Basics' menu includes - tacos, bowls, mains, sides, and even a kids' menu. They offer a great variety of tacos, from which I would suggest you try the Chicken Street Taco, Fish Street Taco, or Shrimp Street Taco. The Shrimp Street Taco is extremely filling, it is packed with the right flavors to blow your mind away. The Fish Street Taco, which is perhaps the most hyped, the best taco on their menu, and is a must-try. All of their tacos are hefty and filled with a lot of ingredients that match perfectly, which are crafted to take your breath away. The next segment of the menu contains different bowls, you can also pick whether you would like brown or white rice. Steak Street Bowl, Chicken Street Bowl, and Carnitas Street Bowl - these are three choices you cannot go wrong with. The Steak Street Bowl comes with a bed of rice, a layer of a ton of guacamole, salsa, and the meat, topped with some cheese and a few curly fries - all of these items come together and create a perfect combination in your mouth. The Chicken Street Bowl is filled with amazing flavors and will please your taste buds. The bowls come with a generous portion of food, very filling. ABVE The Basics' mains are out of this world appetizing. The Cali Style Surf N' Turf Burrito, Mexican Pizza, Deep Fried Elote, Quesadilla - all are amazing picks. The Cali Style Surf N' Turf Burrito is scrumptious, it comes with delicious prawns and the greatest sauce that comes with it will take you to flavor-town! The Mexican Pizza also is quite hyped and customers adore it. The quesadilla, both steak or chicken, is massive and extremely filling, and it will hit your palate just right. All of the mains come with excellent flavor and proportions. The Chips and Salsa, and Mini Churros from their sides taste amazing as well. The Mini Churros are nice and warm, and the sugar they use to coat the churros is delicious! Besides, this place also has a nice kids' menu to order from if you are planning on taking your kids to eat.
ABVE The Basics is a nice, little restaurant where you can find not just above-average food items rather excellent meals. This little gem of a place can be a little hard to find, so keep that in mind if you plan on visiting this place. Since it is located inside a bar, there is a bonus - you can wash the food down with a beer, the bar has a decent variety of drinks available as well. It is also great to encourage and support locally owned businesses. With the best meals and their sweet service, ABVE The Basics is worth a visit. It will meet all of your desires and leave you filled and happy. Next time you are in San Jose, California, you can try this place out for the perfect meal.
Opening time: Monday to Thursday - 12:00 PM to 8:00 PM and Friday to Sunday - 12:00 PM to 9:00 PM.
Restaurant address: 2705 Union Ave San Jose, CA 95124, USA.
Phone Number: (408) 340-5272
Website: https://www.abvethebasics.com/
Email: info@abvethebasics.com