A pub means an establishment that sells beers and other drinks, or also better known as a bar. However, a gastropub is a pub that also specializes in serving high-quality food. Firehouse No.1 Gastropub is such a place that serves traditional American cuisine. This restaurant is situated in San Jose, California.
Firehouse No.1 Gastropub offers you a great ambiance - warm, cozy, and the perfect place to grab drinks with your friends! With both indoor and outdoor seating, it also has a great location, in the heart of San Pedro Square, and has easy parking. Kids are welcomed as well.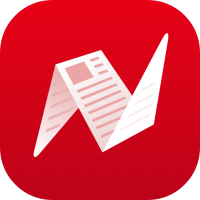 What meals do they have to offer?
Besides drinks, this gastropub offers a fascinating menu - starters, salads, sandwiches, and entrees. From their starters, the Bacon Mac N Cheese and Crispy Pork Belly Wraps are two amazing choices. The Bacon Mac N Cheese has the perfect amount of cheese, they use two kinds of cheese for it, with a good portion of fried bacon and is sprinkled with delicious bread crumbs on top. The Crisp Pork Belly Wraps come with some vegetables like butter lettuce, jalapeno carrot slaw, daikon, watermelon radish, and have a sweet chili glaze. You won't regret trying either of these. Firehouse No.1 Gastropub has a great selection of salads. Marinated Beets Salad, Wild Arugula Salad, and Grilled Prime Steak "Salad" from the salad menu are heavily recommended. The Grilled Prime Steak "Salad" is delicious - also has some bacon crumbs, a flavorful sauce, and some tasty vegetables. The Wild Arugula Salad has a giant portion and is packed with flavors that are sure to satisfy your tastebuds. Besides, Southern Fried Chicken Sandwich is a must-try from their sandwiches. It has light fried chicken, but crunchy, with some mildly spicy coleslaw, phenomenal sauce, and has a sweet chili glaze. With that, Firehouse No.1 Gastropub's selection of entrees is mindblowing. Out of all of the pretty scrumptious meals, I would suggest you - Grilled Bone-In Pork Chop, Angry Tiger Prawns, and Pan Roasted 38 North Chicken Breast. The Grilled Bone-In Pork Chop is cooked to perfection and comes with really creamy polenta, broccoli, and bacon apricot glaze. The Angry Tiger Prawns is mouth-watering, loaded with just the right flavors and the deliciously creamy polenta. The proportions of the dishes are pleasing as well. Each of the dishes will blow you away with its magnificent taste, the suggested entrees in particular and the Bacon Mac N Cheese are must-haves. Tasting the food alone you can tell they use quality ingredients.
What drinks can you get in Firehouse No.1 Gastropub?
Firehouse No.1 Gastropub has an appreciable selection of bottled, canned and draft beers, cocktails, and both glass and bottled wines. It will live up to your standards. They also have happy hour going on from 4:30 PM to 5:30 PM, where you can get selected drinks and food for only $6, including tacos, bruschetta, drumsticks. The Limon Pepino and Habanero Matador are two incredible choices from their cocktails, you cannot go wrong with these.
The staff is very friendly, helpful and attentive. They provide some of the best recommendations. Their customer service can kick your experience up a notch and make your day much better.
To conclude, I would say that Firehouse No.1 Gastropub will satisfy you with its excellent food, service, and drinks. It is worth the visit. You will get an experience unlike any other typical bars, which you will surely remember and want to come back to. If you are in San Jose, California, try not to miss out on this - you won't regret it!
Opening time: On Wednesdays, Thursdays, and Sundays - 4:30 PM to 10:00 PM. On Fridays and Saturdays - 4:30 PM to 11:00 PM. Closed on Mondays and Tuesdays.
Location: 69 N San Pedro St San Jose, CA 95110, USA.
Phone: (408) 287-6969
Website: firehouse1.com
Email: hello@firehouse1.com