Senior citizens are consistently one of the most vulnerable populations in the United States.
In New York City, one dedicated nonprofit supports them more than any other. Since 1968, JASA has provided critical services like housing, meals, and mental healthcare to 40,000 older adults so that they can age with dignity and economy. It has more than risen to the challenge of supporting the city's seniors in this deeply fraught moment of American history, delivering "approximately 11,200 meals monthly to our homebound older adults."
Over the past year, JASA has seen requests for urgent help from their clients increase by one third. 95% of those calls have been about food insecurity.
Adeena Sussman's Overnight Chicken Soup
So, they figured it was time to write a free recipe book—with help from some famous friends. According to Tania Collazo, Director of JASA's Home Delivered Meals Program: "Our services are in more need than ever during the pandemic. We've seen an influx of new clients who need our meal services. Our team has worked diligently to make sure that the needs of our clients are continuing to be met while at the same time ensuring our own safety."
JASA knows that their clients can get the support they need, but that's not true for many, many older adults across the country. Thus, they've teamed up with chefs like Adeena Sussman and Andrew Zimmern along with restaurant brands like Benihana to produce a free ebook full of simple, beautifully photographed recipes for dishes that remind them of home and family.
Andrew Zimmern's Chopped Chicken Liver
Sussman, an Israeli recipe developer based in Tel Aviv, told me over email that she wanted to contribute to the JASAEats Recipe Book because, "Food insecurity is one of those issues that is just heartbreaking in what is supposed to be the wealthiest continent on earth. Add the fact that seniors are hungry, and it's hard to look away."
She went on to say that she feels recipes are the perfect way to advance JASA's mission, since:
"A recipe can capture so much more than its ingredients. It can capture a moment in time, an emotion, a place, time, or the person behind it. Not only do recipes sustain our appetite but through storytelling and symbolism, they can nurture the soul. Cookbooks help make permanent a meal to remember. Something tangible in an ephemeral time."
Benihana's Hibachi Chicken Rice
Collazo, who made the turtle cookie balls from the book with her 8-year-old daughter over the holidays and also adores its chimichurri recipe, echoed that sentiment on our call. She's hoping that the book, "brings people together and warms their hearts so that they will reach out in some way and help. Sussman says that picking a favorite recipe is like choosing between her children, but she highlighted the tahini brownies and the roasted cherry tomatoes as dishes she'd love people to try.
2020 may have been interminable, but for many, it was also clarifying. Collazo feels it helped people see, "how interconnected our world is, and that there is really no us vs them... We are our brother and sister's keepers. We are connected... On a personal level, I hope to never take for granted the ability to hug my mother, or see my daughter hug her grandparents."
2021 is just getting started, but maybe it's a good time to go visit grandma, even if you have to shout at her from six feet away.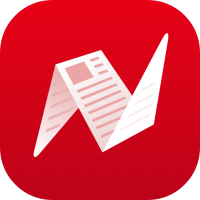 You can learn more about JASA at www.jasa.org, and follow them on Instagram.
Photo Credit: JASA and the CDC on Unsplash