New York City has always been a town that welcomes entrepreneurial spirit.
Making it up as you go and seeing what works is arguably the whole mood here, so when the pandemic hit, the New Yorkers who had the time, money, and nimble business sense to do so pivoted on a dime. For restaurants, this moment has been especially awful, and now that indoor dining might be banned again, the margins in this razor-thin industry are as sharp as a diamond-tipped blade.
In my neighborhood of Prospect Heights, Brooklyn, however, many of the most beloved spots have changed their business models to keep the lights on despite the interminable slog that is this pandemic.
Hospitality comes in many forms, so here's a list of some of the best spots to venture outside of your house and put on real pants for:
Olmsted Trading Post: A trip to Olmsted was always a pretty special occasion before Covid-19 turned the world on its head. The prices for their regular menu—which is still available for outdoor dining even as everything gets inconveniently chilly—are still steep, but that's why the Trading Post is such a gift. The restaurant has converted its private dining room into an adorable shop full of specialty goods. From Calabrian chili oil to duck breast pastrami, rosemary mezcal cocktails to-go to homemade bread made with interesting mix-ins like seasonal squash or clothbound cheddar, Olmsted Trading Post is a wonderful spot to visit for exquisite snacks that won't decimate your bank account.
Oxalis Pantry: Oxalis, a tasting menu restaurant on Washington Avenue, is another spot that was a little too rarefied for a casual visit in the days of yore. But when indoor dining was banned back in March, Oxalis immediately began casting about for a new business model. They've tried several approaches since—during the summer they had a weekend farm stand, put together picnic baskets for patrons to take to the park, and even sold breakfast burritos with homemade tortillas. But now that it's getting a bit colder, Oxalis is changing with the seasons. You can still order natural wine and weekly meal kits for pickup, but the exciting part of the "Boxalis" website is now their pantry shares. These let you get a monthly selection of tasty treats made by the Oxalis team. My first one included a kombucha-making kit, Japanese shio koji, hot sauce, green garlic miso, and cultured butter. Oh, and check out their holiday market this weekend! When I visited on Friday they had hot cocktails, ham, cheese, and leek brioche, and an overarching sense of joy
Hunky Dory: Since opening in summer 2019, Hunky Dory has firmly established itself as a neighborhood favorite in Crown Heights. The cocktails are always interesting, they make indulgent vegetable-forward but not exactly virtuous food, and depending on how you order, you can spend either a little or a lot there. Little did we know, however, that Hunky Dory also owned the vacant lot next door. This cement patio was barely utilized by the restaurant pre-pandemic, but when outdoor dining became the norm, Hunky Dory used it as an excuse to set up one of the most satisfyingly socially distant dining experiences out there. Now that it's getting colder, they've set up big tents with heaters on the patio, are making breakfasty kolaches with fillings like jalapeno and sausage and apple butter pecan, and now they even have a general store. There, you can pick up specialty goods, hand-drawn holiday cards, brightly-colored kitchen tools, and even indie food magazines like Whetstone and Toothache. In short, it's worth a brief trip outside of your COVID pod.
Hart's: My last truly memorable restaurant meal before the pandemic was at Hart's. I can tell you nearly everything we ate with perfect clarity. It was one of those meals that makes you almost feel high it's so good. This is remarkable, because tortillas española, grapefruit salad, clam toast, and a few glasses of wine all sound like things you could make in your home kitchen. But you can't make them like Hart's does. Now, the Hart's team is selling local produce, natural wine, pre-prepped chickens for roasting, and simple but fabulous sandwiches with fillings like mortadella, butterhead lettuce, manchego cheese, pickled Basque peppers, and aioli. Plus, they have lots of specialty goods in for the holidays, including oysters and caviar. Do yourself a favor and them a visit.
Just because your celebrations will be smaller this year doesn't mean they can't be spectacular. So head over to a local business and spread some holiday cheer.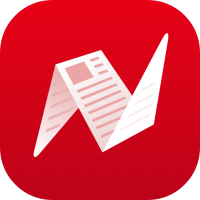 Photo Credit: Alvaro Serrano, Unsplash