In a moment when restaurants of all kinds are profoundly, existentially threatened, it's like a light in the darkness when a new one appears.
This is especially true if what that restaurant is doing would have been legitimately exciting before the whole world went to hell in a handbasket. The thoughtful, masa-forward Mexican cuisine served at For All Things Good in Bed Stuy, which opened in July, fits the bill entirely.
For All Things Good's menu is not what you'll find at your average taqueria.
For one thing, meat dishes are few and far between. But perhaps the most notable thing at this restaurant is that its menu focuses on the strength of their corn.
Heck, they even call themselves a molino, or Spanish for mill. And yes, that does mean they're nixtamalizing fresh masa every day on site.
See, owners Matt Diaz and Carlos Macías are (to my knowledge) some of the first people to source their masa from activist corn company Masienda一a widely lauded source of rare heirloom varieties founded by Blue Hill at Stone Barns alum and former Forbes 30 Under 30 recipient Jorge Gaviria一who do not work in fine dining.
Don't get me wrong, a trip to For All Things Good is not the same as picking up a burrito from your corner Mexican joint. But the price point is still very approachable一you can get out of there for $30, having had one of the best, most lovingly-crafted meals you've had in recent memory. I know my favorite burrito place can't give me the transportative sensation of being in someone's home kitchen.
Neither owner has a traditional culinary background, but don't let the fact that a former anthropologist and an architect are making your lunch influence your decision to give For All Things Good a try.
Check out more shots like this @forallthingsgoodbk on Instagram
Truly great tortillas are such a rarity in New York City that years ago Serious Eats recommended that locals dispense with the idea entirely and just order tortas when they go out for Mexican food. But For All Things Good fills that gap and then some by providing Bedford-Stuyvesant with not only amazing tortillas, but tetelas, pozole, tostadas, tlayudas, and even the thick comforting sweater of a drink that is Mexican atole. If you like corn, this place is for you.
But what about the things that go with that corn, you ask? Well, it might not be the point, per se, but at For All Things Good, they do not merely excel at nixtamalization. When I picked up dinner from their "Taco Party" menu, I received a shatteringly thin tlayudita made with their refreshingly vibrant housemade green chorizo, earthy mushroom asiento, black beans, avocado so good you know someone with a real eye for ripeness picked it out, and a light dusting of cilantro just for good measure. Since we're in the middle of a pandemic and I'm not about to eat inside (not that For All Things Good currently has any indoor tables), I stopped on the way home and devoured the whole thing on a park bench near a bus stop. The setting and the lack of utensils (a tlayudita is basically an edible plate anyway) were irrelevant to the delectable experience.
On my second visit, I came for their all-day menu and ate outside in the rapidly cooling winter weather. This meant that soup was a necessary element of my meal, and thus I ordered the vegan green pozole and a tetela filled with hibiscus and chipotle. I'm pretty picky about both hibiscus and pozole, so while I'd heartily recommend the tetelas, I did miss the meat in what is usually a hearty, mood-altering soup. I also tried the oat and rice milk horchata, which, while a significant departure from the traditional recipe, was refreshing and significantly less saccharine than most horchata, a change I consider extremely welcome.
Independent restaurants of all kinds are dropping like flies right now, and if they don't get federal aid soon, the industry may change forever, becoming anonymous, soulless, and widely corporatized. For All Things Good seems to represent the opposite of that spirit, and patronizing this business is not exactly an imposition.
Take some tortillas home when you leave. Maybe they'll remind you what hospitality looks like.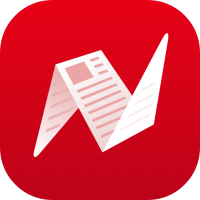 Photo Credit: Lizzy Saxe and Lionel Gustave, Unsplash