When was the last time you took home a big bunch of parsley and forgot about it in the back of your fridge?
Did it wilt? Get moldy?
Liquefy in its plastic bag prison?
Yeah, buying fresh herbs can sometimes feel like a true exercise in futility.
But for soft herbs—things like parsley, basil, dill, and cilantro—look no further than your nearest drinking glass for the hack of a lifetime.
It makes sense, right?
You keep flowers in water to make sure they stay fresh. So why not leaves?
Every plant is different. For cilantro, dill, and parsley, you want to keep them in water, but make sure they stay in the refrigerator. If you leave them on the counter, they jump right into photosynthesis, and the next thing you know you're growing a new garden.
But if you leave basil in the fridge—in or out of water—it will fall apart pretty immediately. Leave it on the counter like a bouquet though, and you'll have fresh basil all week.
Nothing is worse than wasted food, especially if what's wasted is something special. So just remember, while all plants aren't created equal, that doesn't mean they're ultimately all that different.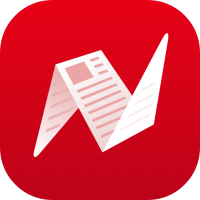 Photo Credit: Restyled Living on Pixabay, Markus Spiske on Unsplash, Pintando la Luz on Unsplash