This year, Thanksgiving is going to be different.
Mine will be celebrated on a Brooklyn rooftop with my cousin, her girlfriend, and a grill in the late November chill. Yours might be similar - featuring fewer people, less traveling, and, in all likelihood, far fewer arguments about who should or should not be president with that one antagonistic uncle you can't stand.
But with smaller celebrations comes an interesting dilemma.
What do you serve for a dinner that is usually huge and extravagant when you're feeding, say, three people? You're probably not getting a whole turkey, right?
So, I propose that for this bizarre, muted feast day, we all chill out a little bit. This year, you should let your culinary creativity go wherever it wants to.
I'm as set in my ways as the next cook, as evidenced by the Brussels sprout hash I've made every single year since I first took over my parents' Thanksgiving at 16.
But this is a different Thanksgiving.
Have you always secretly hated the sticky, marshmallow-laden sweet potato casserole or your mom insists on serving every single year? Put a new spin on the creamy tuber with your COVID Pod, and bring the recipe with you for next time.
Do you hate turkey? Maybe you're a vegetarian who's always been forced to eat a sad dinner of mashed potatoes and steamed Brussels sprouts at Thanksgiving? The lack of family means you can make a mushroom Wellington or a stuffed squash for yourself and your partner, secure in the fact that vegetables can be just as impressive as any flightless bird.
Or perhaps, you're like me and just want to have fun. For five of the past six years, I've attended a themed Friendsgiving along with the traditional meal with family. My friends and I have done everything from Southwestern Thanksgiving brunch to a three-course, wildly intense Renaissance Italian-themed meal that included an 8-pound capon stuffed with prosciutto, weirdly sweet historical pasta, an alcoholic custard tart with prunes, and a mandated nap between courses.
That Renaissance meal might have been over-the-top, but it was just for four very hedonistically dedicated people. Heck, J. Kenji Lopez Alt just published a Sichuan-inspired stir-fried potato recipe in the New York Times.
Thanksgiving, especially this year, is about remembering what we have and why we're lucky to have it.
And if you can't do it the way you usually do, you may as well have fun.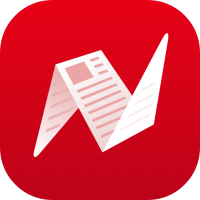 Photo Credits: Amy Shamblen, Unsplash, Norman Rockwell - U.S. National Archives and Records Administration, Public Domain, https://commons.wikimedia.org/w/index.php?curid=16925987