5 Tips For Healthy Productivity
Unmotivated? Read on
Productivity. It's something I aspire towards yet fail most often. If you've ever worked remotely, you'll know firsthand that staying productive is a challenge. When it comes time to sit down and get some serious work done, suddenly doing the dishes sounds appealing.
Here are five tips to help you become more productive, whether you're new to remote work, want to maintain focus, or just looking for ways to adjust your work-life balance.
1. Define what you want to achieve.
Why do you want to be productive? What is it that you want to achieve? Having a defined goal will increase both your productivity and motivation.
Once you have this goal in mind, write down the small steps you need to take daily to achieve this, and set up deadlines for these tasks. Focusing on small tasks each day will lead to a feeling of accomplishment. Focusing on a long 'to-do' list only leads to overwhelm and procrastination.
Batch tasks together — group your small tasks into categories and allocate different days to work on them. Each day set yourself three tasks to work on, make sure they are relevant to each other and your overall goal. Doing this will help you maintain focus and flow in your workload.
2. Designate a specific workspace.
Studies have shown that having a particular workplace is essential to help you focus. Laying back against the wall in your unmade bed isn't going to do anything for your productivity. Set up a designated area in your home as your work spot. Make sure it is clear from distraction and make it a space that feels inviting.
3. Set a routine.
A routine not only increases productivity but can better manage stress and anxiety.
I recently wrote an article on the benefits of morning practice on your day (you can read it here). Having a routine can be helpful, particularly if you are trying to establish new healthy habits, just set one up that works best for you.
4. Keep regular work hours.
The key to staying both productive and motivated is to minimize your workload. That's right; it's time to end the 'do-everything-all-at-once' hustle. Don't spread yourself too thin. Focus on only a few minimal tasks each day to complete.
Work in the hours of the day that you feel most productive. Stick to these hours and do your work without distraction during this time.
Keep good habits. Make sure you have an equal and balanced amount of work, play, and rest. A habit tracker on your phone or recording this in a journal works best.
5. Unplug from distractions.
To be productive, you must be efficient with your time. During your work hours, it is essential to remove any distractions from your space. Move your phone to another room, and only keep one or two tabs open on your laptop that are relevant to your task at hand. You may think that taking five minutes out to check Instagram or YouTube is okay until suddenly you notice that 30 minutes have passed, and how the heck did I get onto watching cat videos?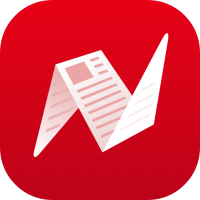 This is original content from NewsBreak's Creator Program. Join today to publish and share your own content.