A solid morning routine has long been the backbone of self-care practice. A morning routine is said to boost happiness, increase productivity, and reduce stress.
The way our morning begins sets the mood for the whole day. Think back to a rushed morning. Maybe you spilled coffee on your top after yelling at a loved one, then hunted high and low for the car keys only to then find yourself stuck in traffic. A handful of morning misadventures can take its toll on your mindset and productivity for the rest of the day.
Start wrong, and the rest of the day will follow suit.
Contrary to popular advice, you don't need to wake at 5 am to start the day right. Tim Ferriss (popular American entrepreneur, investor, author, and lifestyle guru) has written before that he often wakes at 9 or 10 am but does follow a morning routine.
By following these five simple rituals each morning, you can set yourself up for better days ahead.
1. Breathe
Before getting out of bed, take the time to breathe, wake up early to avoid being rushed. Dedicate time to your well-being. Breathe. Inhale. Exhale. Bring your mind to the center and be grounded.
2. Stay off your Phone
Starting your day by checking social media or emails can immediately put you into a state of stress. Avoid the temptation of picking up your phone first thing in the morning.
3. Drink Water
Drink a large glass of filtered water in the morning to re-hydrate yourself and help yourself feel more awake and energized.
4. Meditation & Movement
Allow 10 minutes in the morning to sit in a quiet spot to meditate by self or guided meditation. Morning meditation can help center yourself for the rest of the day and has many proven mental health benefits. Stretch your body. Move your body. Morning movement can wake up the body and improve circulation.
5. Gratitude
With a pen, write down five things you are grateful for this day. "Acknowledging the good that you already have in your life is the foundation for all abundance" — Eckhart Tolle.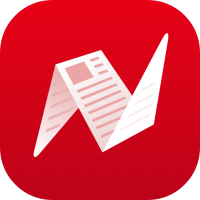 This is original content from NewsBreak's Creator Program. Join today to publish and share your own content.