When you think of college football you think of charred burgers, strong alcohol, and a roar of a crowd. There was one more thing in attendance at the Buckeyes' last football game. The organization Buckeyes for A Safe Ohio State protested outside before kickoff. They had several parents come out saying that though the University did make some upgrades to security it was still not enough for them. They want more patrolling and more light fixtures to illuminate the campus. There has been a sudden outburst of violent crimes around the campus area but this leads to another question. Why aren't the students protesting themselves?
When parents send their kids off to college they relinquish control and let their kids grow up. Yes, some students do rely on their parents financially during this time but it is also a time to make mistakes and to learn. All college campuses have risks, if a parent doesn't like the crime around the area then suggest a different school for their student. It is easier at the end of the day to change schools than to fix a large amount of crime. By adding more patrol cars, lights and resources will just make criminals smarter, using different ways to get away with criminal acts. Parents have made the argument that students should be focused on their education and having a good college experience but crime is everywhere. What happens when these students go off to start a career and life? It will be up to them where to live and how to handle the crime situation.
This group of parents plans on meeting with the OSU president but with everything on her plate will this get swept under the rug? As a president hearing from concerned parents, you have to run the fine line of not being bullied into submission just to keep parents' money while also standing your ground as a higher institution. OSU is not the crime that surrounds it, OSU is a very well-rounded school. There are highs and lows to every campus and crime seems to be OSU's. If students are scared to leave apartments maybe they should invest in security or a better area to live in. Just because a student jets off on their own does not mean something terrible will happen to them.
Parents should learn a proper balance of what they can control and what their kids can. It is especially hard for freshmen parents to let go of the reins, which is understandable. But they need to start thinking in a real-world setting. College campuses have crime surrounding the area for varying of different things but the main being that it is a college town. Drunk college kids line streets on game days, students pulling all-nighters at a coffee bar, and young adults meeting up for the first time on a dating app.
There are dangers to college life in general by adding much more safety in place the students will start to feel smothered and to them that's just like being at home again. Students should be put into a self-defense course or a training course in general so they can learn how to defend themselves if something happens. This would be a good compromise to what the parents are demanding and what the university can give them. Unfortunately everywhere has crime but helping students be aware and know what to do in the situation is the biggest priority. We can only hope that parents and students get what they need during these ever-changing times.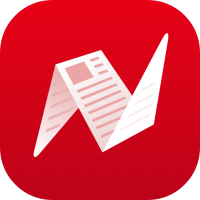 This is original content from NewsBreak's Creator Program. Join today to publish and share your own content.