Aesthetics are everything nowadays. Influencers around the world all have aesthetics to their account to draw individuals in and that's exactly what Gabby Petito had. She was a whimsical spirit and took herself wherever the wind blew at least that is what her Instagram and youtube channel with her boyfriend Brian Laundrie. From the outside looking in one could stay the couple was new-age hippies, just free spirits traveling across the country to national parks in their small van. But with every national park came more hiding places and no one ever knew what went on in that van. On September 11th, 2021, Gabby Petito's family had reported that she was missing with their last contact with her being in late August.
Though Gabby was a free-spirited individual she still checked in, and something was not sitting right with her family when Brian came home and there was no sign of Gabby. What kind of boyfriend takes his girlfriend on a trip and doesn't come back with her. That is what the entirety of Tik Tok is collectively saying. The fascinating disappearance of Gabby has perplexed social media users around the country helping her case gain traction. The country was now on the search for Gabby hoping that they could find any trace of her. All while the Laundrie family stood in the background silently allowing their lawyers to make statements for them. Though onlookers were suspicious of Brian he had not been made a person of interest until September 19th. While police were on a search of Grand Teton National Park (the last known whereabouts of Gabby), they came across remains that are consistent in Gabby. The world was in shock when the news had come out but nothing was more shocking than finding out that Brian had now gone missing as well.
A man who was never fully cooperating with police had taken off. Though there is no cause of death at this time, investigators are still on the lookout for Brian and ask the public to keep their distance from the case. But they do heed that all tips and information are welcome. As the days go on many strange actions by the couple and Brian himself have come to light making Brian seem more auspicious day by day. Bodycam footage was released by Moab police from an August 12 incident in which the couple was seen having a physical altercation on the side of the road. A concerned onlooker called and then the police showed up to separate the two. The couple was not charged with anything but Gabby was potentially going to be charged with domestic abuse.
The officer on the call told the two to take some time apart to relax. Maybe Brian took that too literally. The bodycam footage does show a different side of their relationship. Allowing viewers to see that not everything was peachy in the relationship, adding fuel to the suspicions of Brian. Though the whereabouts of Brian is unknown the FBI has been to the Laundrie residence and expelled anything that would help in locating Brian. The case itself is fast and ongoing, with the help of social media a timeline of where Gabby was and what happened to her is being drawn out. This case shows us that not everything is what it seems. Social Media can be an outlet into other lives but individuals tend to only show us what they want to see. Gabby's case is unfolding as we speak and we can only hope that she gets justice for what happened to her.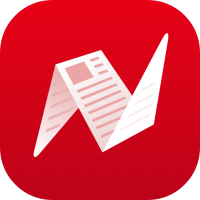 This is original content from NewsBreak's Creator Program. Join today to publish and share your own content.