Within America, many of us are no strangers when it comes to the topic of school shootings. We are often raised practicing in our classrooms what to do if a school shooting were to ever happen with how often it is. Sadly, most of the time, school shootings or school shooting threats are caused by the children who are within the school itself. As well as this, it is more likely than we think that we may know someone who has been nearby when the shooting had occurred or someone who was a survivor of one.
In Columbus, Ohio, schools had been receiving threats of violence from a mysterious person. Investigators were able to identify a 13-year-old boy, whose name is currently being withheld, that had been threatening violence. The boy is a student of the Arts Impact Middle School. The boy had been sending text messages to the school staff threatening violence towards them, which had caused the school operations to be affected on multiple days, including canceling the school days. The boy had also sent threats to other schools outside of the Arts Impact Middle School, but a spokesperson with the police is currently unable to provide a list of the other schools that had received the threats, due to the investigation still being ongoing. The detectives with the Columbus Ohio Police and the Franklin County Prosecutor's Office are currently in the process of finalizing the investigation into the case.
Within America, school shootings and threats have been on the rise for the past few years, and with the COVID-19 pandemic, you would think that the school shootings would have gone down in the amount. However, instead, the shootings appear to be increasing. More than a quarter-million children have been exposed to gun violence during school hours since the Columbine High massacre.
Strangely, gun violence and school shootings seem to be a uniquely American epidemic. The gun violence towards children within schools is the worst of them all, with each day having an average of 8 children die through gun violence, and another 32 shot and injured. Guns are also the leading cause of death among American children and teens, with 1 out of 10 gun deaths being the age of 19 or younger.
Gun violence is not always done through hatred within a school setting, sometimes a child will take a gun to school simply to cause a panic, or because they are in such a depressive state that they want to be taken away and either get the help they need or be killed through a means that isn't suicide. For nearly all mass attackers in school settings, more than 77% of them had spent a week or longer planning their attack, and 75% of them had elicited concern from their peers before their attacks.
Many attacks that happen within school grounds can be seen before they happen, and if you see the warning signs and report them as soon as you are able, you may be able to prevent the next mass shooting from occurring.
As a result of school shootings, the hashtag #NeverAgain has begun to be used as a way to fight against school shootings. The members of the #NeverAgain movement make a point for them to not be seen as strong survivors, but rather to get the changes that are needed within America to stop the violence and deaths happening within America. Within the movement, groups of students who have survived shootings of their own are speaking out and urging lawmakers to make the changes to stop the violence.
"To let these victims' lives be taken without any change in return is an act of treason to our great country." -Lorenzo Prado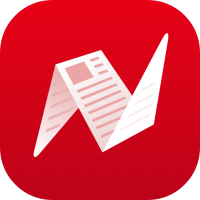 This is original content from NewsBreak's Creator Program. Join today to publish and share your own content.