Within the span of 9 hours in Columbus, Ohio, there had been four deadly shootings. The shootings had been spread out across the city, with none of them occurring in the same spot. The most recent shooting had been that of a homeless man who had been killed on the city's east side early Friday morning before midnight. However, several of the shootings had happened within the east side of town, and all of the shootings on the east side had involved homeless men as the victims.
At 11:43 p.m, officers had been dispatched to the area of E. Main Street and S. Nelson Road in order to respond to reports of gunshots. Once they had arrived there, they found a man bleeding in the street at the intersection. Witnesses to the event reported to the police that they had heard gunshots and saw the man stagger into the street before collapsing. Several other people had been at the site, but had fled the area before the police had arrived. The Columbus police are encouraging those people to reach out and tell them what they had seen, while also stressing that none of the witnesses are in trouble and that they just need to gather more evidence.
Once the man had been found, he had been transported to OhioHealth Grant Medical Center in critical condition. Sadly, he passed away at 12:14 p.m. No arrests have been made and no suspects have been found for the mans murder yet.
Police officers themselves had overheard the gunshots going off at the intersection when they had been investigating another shooting that happened an hour early on East Main street. 47 year old Marvin Jones had been badly hurt, and he was also homeless. He survived by crawling into a nearby corner store and asked for help, but no one knows who had shot him or why. A third homeless man had been shot on Gilbert Street overnight as well, but he had been killed. Investigators have not been able to connect the homeless shootings yet, but it is not something that they are ruling out.
The police officers that have been investigating the scene have been working for at least 15 hours straight looking for evidence, and still had been going for multiple hours after to continue looking for evidence that might have been left behind on the site of the shootings.
The violence within Columbus is continuing to soar higher and higher, with 2021's amount of homicides that have been committed beginning to be on track to surpass 2020's historic level of killings, a whopping 175 homicides. However, last year, it had not been until October 25th that the 135th homicide had been recorded in 2020. In 2021, we are already at the 153rd homicide of 2021 in September.
The Columbus Division of Police's homicide unit has been working hard to solve 2021's killings thus far, with them being able to solve around half of them. Leaders have begun to make divisional changes intended to reduce burnout and boost the homicide case clearance rate, which includes reallocating police vehicles for homicide detectives and allowing for the unit's work schedules to be altered and moved around.
Major Crime Bureau Commander Robert Strausbaugh has begun to speak up about the rise of shootings happening within Columbus. Strausbaugh notes that the majority of the shootings have stemmed from people who had already known one another and are likely not random.
"We have no random shootings or homicides in the last 24 hours, as was indicated to me when I got into work this morning. These kids today, they resolve their problems by pulling out a firearm, and that's not how you solve problems." -Robert Strausbaugh
It is being urged by Strausbaugh for the shootings to stop within Columbus, and he believes that the city is much better than it is portraying itself to be.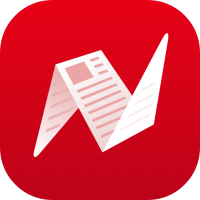 This is original content from NewsBreak's Creator Program. Join today to publish and share your own content.