The COVID-19 pandemic has clearly shaken up many aspects of life. Small businesses have struggled or otherwise shut down, many people have failed to reclaim their homes after eviction notices were not put on hold, and still, others have had to worry about the prospect of them or their relatives becoming sick. But in all the craziness and worries that come with dealing with a pandemic, Franklin Park Conservatory has attempted to offer some peace of mind with a new selfless endeavor.
The park established a "Free Little Farmstand" last year after taking notice of the rampant food insecurity within the area. Food insecurity numbers spiked last year, presumably because of the impact of COVID-19. This past year, Feeding America, an organization dedicated to helping those experiencing food insecurity, projected that 42 million people, including 13 million children, could experience food insecurity in 2021. Uncertain access to food is lower than was originally estimated, but it remains a big issue for many thanks to the pandemic and pre-existing factors. In Ohio, hunger remains higher than normal, with 1 in 8 people facing hunger, and 1 in 6 children facing the same crushing reality. Despite the available food banks and many venues, Feeding America reports that Ohio would need almost $757 million more to be able to feed all those facing hungers.
The "Free Little Farmstand" aims to remedy that within the local area by offering fresh produce. This produce mostly consists of extra crops grown by families and neighbors within the area who have had extra yield and donate it to help those with food insecurity. In addition, the food stand also contains many crops that are grown on the site of the park and picked fresh. Not only is all of this produce healthy and optimal for families in need of food, but it's also all free. It's like a free little library - but with food instead. This farmstand is also available to those in need of food alongside a new free fresh market that opened yesterday in Linden, which aims to offer free food to families in need of produce. The initiatives are welcomed with open arms by those who are in need of food, including the frustrated public who often complained that they had a lot of time and energy going to the grocery store, and many grocery stores were not available within walking distance. Thanks to community initiatives like these, the problem of hunger can hopefully have its edge softened - at least on a community scale.
The free market has had plenty of aid in helping it get supplies and products for use. A total investment of $1 million was committed to this market's opening and redeveloping. This investment included $450,000 for the market, $75,000 of which is being used for the acquisition and installation of a walk-in cooler and associated equipment. The free market has food including meat and fresh produce on one side, while a pharmacy is located on the other side. Many of the customers shopping at the fresh market remarked that this new market was considerably more convenient than having to take unreliable taxis and transportation for food. On top of all that, the market is within walking distance of many of their houses.
Initiatives like these will hopefully curb the growing problem of food insecurity that has taken a greater hold on the country following the pandemic, and to the pleased voices of customers who now have fresh produce to take home, these are at the very least steps in the right direction. With contributions like these, there will begin to be a more positive impact - in at least one small area.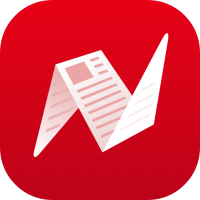 This is original content from NewsBreak's Creator Program. Join today to publish and share your own content.