Some events in the world of candy can sometimes go unannounced, but just earlier today, something interesting happened in the world of Skittles. The candy of Five Fruity Flavors made its shelf debut under MARS in 1974 with Cherry, Orange, Lime, Lemon, and Grape flavors, but in early 2013, Lime was pulled from this lineup to much backlash. Lime appeared later in various other packs, such as the Darkside packs and the Riddles packs, but was pulled again when these packs were also discontinued. The flavor that replaced Lime? Green Apple, introduced that same year when Lime was pulled, caused all kinds of stirring discussion on which flavor was better and thus deserved to be in the original packs. The two flavors were widely beloved, but many couldn't get over the loss of their precious Lime Skittles. There have been over 130,000 mentions of the MARS Company's Twitter handle talking about the lost but fleeting flavor, and even now many people vastly prefer the Lime skittles to the newer flavor.
This is exactly why yesterday, MARS made the decision to finally bring back Lime skittles - for good this time. "It's no secret that lime has been a hot topic for Skittles fans since we replaced them with green apple back in 2013. Green Apple has had a good run, but the fans have spoken and it's time for Lime to return to the rainbow," Fernando Rodrigues, Mars Wrigley Senior Brand Manager, said. "What better way to bring better moments to our loyal fans, than with the return of the most asked about flavor? The joy of Lime can't be denied anymore. It is back. This time for good." The account later attempted to keep this on the down-low by simply tweeting "Slow news day in the candy world, huh?" It appears that almost no one paid attention, though many will soon find in the coming days that their favorite flavor is returning.
In fact, after this news dropped, many people began tweeting out their approval and disapproval of the decision. Some users joked they'd been holding grudges against Skittles for replacing the flavor with Green Apple, while others were less than thrilled to hear that a new favorite of theirs was disappearing. Thankfully, fans won't need to wait much longer to sink their teeth into the tangy Lime skittles again. Starting at the beginning of October, Original packs of Skittles will once again hit the shelves, featuring the grand return of everyone's long-since-gone Lime Skittle. The flavor will also be featured once again in Skittles Shriekers, which have a chance of having extra-sour Skittles amongst sweeter ones. The permanent return of Lime Skittles is more than welcomed after their fleeting past, being featured in Darkside packets, which were discontinued in 2015, and followed up by Orchard packets, discontinued in 2017. Darkside packets returned once again with Lime in 2019, and earlier this year, All-Lime packets were sold temporarily before the all-gray Pride Month Skittles hit the shelves. Now that the original Lime flavor is once again returning to packets, Lime will hopefully not continue to make fleeting appearances in other packets.
If anything it goes to show that Skittles is listening to its fans by choosing to bring back this popular flavor. In fact, the 130,000+ mentions of Lime Skittles on Twitter being seen by MARS is indication enough that the candy corporation wants to make its consumers happy. Hopefully, Lime Skittles will continue to stay on the shelves for many more years to come - and perhaps, in another packet, Green Apple will return.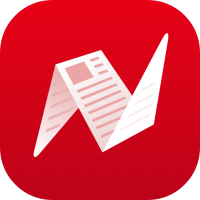 This is original content from NewsBreak's Creator Program. Join today to publish and share your own content.