It's hard to say goodbye to a pet, and even harder to see them suffering and in pain, even for just a few moments. Pets are such a big part of our lives that it's hard to see them slowly fading away, as they become more than just members of the family - their memories stay with us for a long time. A couple in Salt Lake County wanted the chance to give their dog one last final moment of joy before her passing, so they contacted the Salt Lake County Ice Center. For what purpose, you may ask? The couple wanted their dog Maggie, who was dying of cancer, to roll around in the snow one last time. They sent out a social media post-Friday that read, "Does anyone have a shaved ice machine that they have put away for the season? Our sweet dog is passing of cancer and Monday we want to build her one last snowbank to roll around in. ...Maggie and both of us thank you all deeply for reading this."
The staff at Salt Lake County Ice Center heard this request and were moved enough to take it, delivering snow to the couple's house and allowing the dog to play one last time. Salt Lake County Ice Center later wrote on social media, "This weekend, a resident contacted our Salt Lake County Ice Center seeking a little snow for their dying dog, Maggie, to play in one last time.
Today, our staff shaved some extra ice, loaded it into bins and buckets, and the owner took the snow home, to Maggie's backyard, where she enjoyed it with her family. Sending our love and condolences to Maggie's family. We appreciate the unique privilege of providing her a little heaven on earth." The staff more than delivered on the request of the couple, and thanks to a little bit of kindness, Maggie was able to enjoy something she loved one last time.
The kindness of others is not something to be understated or taken lightly. A few years ago, a Texas dog by the name of Spunky was granted a similar wish after being diagnosed with cancer. Thanks to the efforts of the neighbors, Spunky was able to enjoy one last snowfall. So much snow was produced from the machines that were used that other dogs got to join in on the fun and play as well. Overall, it simply goes to show how admired and cared for our pets are. Many animals become regular celebrities within their lives, be it through the hearts of the families that keep them as pets or through the wishes of other people who appreciate these animals. Many animals even become something of celebrities when they're kept as pets, be it the famous face of the Grumpy Cat meme, Tartar Sauce, or through her equally grumpy counterpart, the late Colonel Meow. Some pets even live the life of luxury, lounging about in beds that are almost $4,000 dollars and eating top-dollar food. But a small act of kindness for one that is dying is especially poignant proof that we treat our pets with the highest regard possible.
So, as Maggie celebrated her last moments with a pile of snow, it's important to remember that pets bring us almost as much joy as we bring them. Seeing something like this might make some of us want to hug our own pets, and as the winter rolls around, we will cherish watching every little snowflake fall with our dog or cat peeking out the window. It's easy to wonder if they know that we enjoy them just as much as they enjoy us.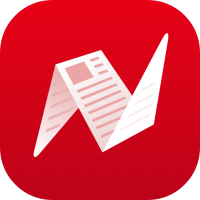 This is original content from NewsBreak's Creator Program. Join today to publish and share your own content.