News headlines about disabled people are nothing new, nor are their "inspiring" stories anything that have been seen for the first time. They do inspiring things that almost anyone is capable of, and through their stories we receive countless reminders that their hard work, just as much as anyone else, is capable of ensuring that they're just as successful as we are. Football player Caden Cox carries this ideal with him as just this past Monday he became the first person with down syndrome to score in an NCAA or NJCAA game. The importance of scoring in a college game like this one can in no way be understated. Cox is a player for Hocking College's football team, and the connection there is one of the most important aspects of him being on the football team. His brother formerly played football for Hocking College, and his father works as part of the college's staff. The coach runs the team like a family, and thus his relationship with Cox is a close one. Caden even remarked that his father used to play for Tennessee, so even beyond the team, his family is fully invested in football.
This isn't the only thing Cox is known for. After the game, he signed a deal with footwear company Rocky Brands, who revealed that Cox is a widely known TikTok star whose dances have amassed more than 300,000 followers and almost 4.5 million likes. "Rocky Brands is bringing on TikTok star Caden Cox to the team as a Rocky Ambassador by signing the new NIL Amateur Athlete Contract. …Cox has been dancing anywhere and everywhere on TikTok since 2019. His hashtag #WheresCadenCox has over 11 million views. With the username @kickingitwithcaden, he has been bringing smiles to so many as he performs the most popular TikTok dances all around town with teammates, friends, family, and anyone else in the community who wants to join him…Rocky is excited to welcome Cox to the team and support him as he dances his way around town," Rocky Brands wrote of Cox's TikTok and dancing fame. It is clear that Cox has become something of a celebrity whose commitment to being a team player and having a personality larger than life has landed him great things.
You may find this type of story familiar. Eight years ago, middle school student with down syndrome Owen Grosser made headlines after scoring an insane three-pointer during a game. Kids took wildly to their phones and the hashtag #GetOwenOnSportsCenter flew all over Twitter. Lo and behold, the play made it to #10 on the list for the week, and by the very end of the week, it had climbed all the way to the top spot. Celebrities, people pouring in for stories, and viral videos ablaze had done all kinds of wonders for someone who before, leading up to this point, had not even been offered a chance to play. But, for all of this splendor and doing something nice for someone who always put in the hard work, there's one group that always sits, forgotten.
The reigning question is this: what about people like me, hiding in the corners?
I saw that hashtag unfold, I saw the headlines, and I saw how people were always rooting for people like Owen and Caden, even when they weren't given the chance to put in hard work. But for all of this, no one would ever consider anyone else. When they talked about people like Owen, they would always talk about how disabled people were teased, and made fun of, and cast away, yet some people would still stand by them. But as I watched all the events unfold, I realized I was the only one who didn't have someone like that. I stayed to myself, and didn't have many friends, nor were people willing to talk to me beyond seeing the veil of some "quirky kid" or "funny kid". A few months later, I became an online presence the same way, but for a completely different reason: I fell asleep in class, was tricked into thinking class was over, and then that video of me waking up from my rest was passed around on Instagram, even to my eyes. All people seemed to remember me for back then were just being "quirky" and "funny". A few months later, I was diagnosed with autism spectrum disorder. I kept that bitterness from then because I'd never been considered a friend like that, nor had I ever done something "extraordinary".
Disabled people shouldn't make headlines solely because of their great accomplishments, nor should they be idolized for triumphing "despite their condition". It's easy to forget that some articles such as this one need to avoid the pitfalls of making it seem as if disabled people are only noticed when they create this type of accomplishment. It can be demeaning and often simply make many of us feel as if we're never going to be enough unless we, too, make a headline for something big.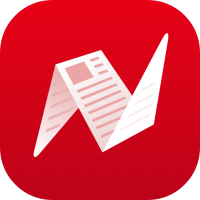 This is original content from NewsBreak's Creator Program. Join today to publish and share your own content.