Although violence and crime are nothing new, for Ohio State University, these topics are nothing short of hot-button topics, and it's been this way for well into the past week. A plethora of different stories regarding crime has overtaken the headlines and the heads of worried Ohio State University students. It began this past Friday when a drive-by shooting was reported at a house just off-campus. A group of men attempted to get into a house party but were asked to leave. Just minutes later, a black car pulled up to the house and several shots were fired. Thankfully, no one was injured, and the suspects drove away. But for many other Ohio State students, this is just one in a string of incidents that have been continually occurring around and off-campus. This surge in violent activity comes on the heels of the one-year anniversary of a student being shot and killed at the age of 23, but incidents include this one, an Ohio State student being robbed at a store off-campus, and other drive-by shootings have been all but common in headlines within the past month.
The spike in crime has not gone unnoticed. Student Tessa Castrejon remarked, "When you're out at night on weekends, you definitely see police around. A lot more than it used to be so I think that's good." Other students report being scared to go out at night, trying to stay safe and stay in numbers, and a general air of unease continues to hang over the students. On Friday, the university president announced that an additional $20 million would be granted as funding to improve safety and security. Mobile lighting, more officers, and off-campus security will be added in greater numbers thanks to this funding, but this still remains a frustrating lack of action for many university student parents. Their response was to create a GoFundMe whose funds were near $25000 after just a few days. The money is going to marketing materials that will be used to raise awareness of the ongoing crime around campus. Meanwhile, other parents continue to chastise the university's staff for refusing to commit more resources to stop the rampant crime that continues. Only time will tell whether these actions will ultimately pan out to curb the crime that continues outside of campus.
Students remain afraid but are unsurprised when more and more crime is reported. One can only hope that the incident from one year ago is not repeated. Just one year ago, at a frat house party, people were denied entry into the party because no one knew who they were - eerily similar to a recent incident. Shooting ensured, and the bullets took the life of a fifth-year student, whose legacy is still remembered today. Further, the murder suspects were out on a bond at the time of the murder, and many were angry that a murder suspect was even allowed outside of prison to begin with. Outcry has rocked the student body as the pleas for violence to end continue. The student's death, coupled with recent incidents, has all led to the controversy regarding crime rocking the student body. There will undoubtedly continue to be many reports in the future regarding violence around campus, but as said previously, one can only hope that time combined with action will allow for fewer and fewer incidents on campus. There is still much to do regarding the spread of crimes around the campus, but at the end of the day, we can only hope for change. No student should live through college, scared of when the next crime will occur.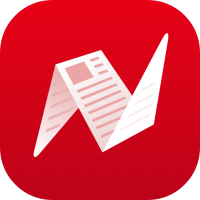 This is original content from NewsBreak's Creator Program. Join today to publish and share your own content.