A couple of weeks ago, a rare bobcat encounter was caught on camera in Athens County, according to the Ohio Division of Wildlife. The camera didn't just capture one bobcat on camera, either - the encounter detailed two bobcats, engaged in a fight. This rare treat of an encounter shows that despite their thinning numbers, bobcats remain in nature and that encounters like this one are a pleasant notice that wildlife continues to flourish. The brief video caught on a stealth camera showed two bobcats meowing aggressively at one another, which according to the division of wildlife, was a territory dispute, most likely between a resident and a transient bobcat. In most cases, the division of wildlife said encounters like these are rare and that the bobcats of different overlapping territories tend to avoid one another. Yet even so this aggressive encounter transpired.
Bobcats are small, densely furred cats that live out in the wilds in many Midwestern states, but the specific bobcat captured in this encounter were two eastern bobcats involved in a territorial dispute. Native to Ohio, eastern bobcats had inhabited much of the state prior to the settlement of the area in the early 1800s. By 1850, many bobcats had been rooted out of the state for one reason or another, be it for their fur or for their diet of killing small animals. However, as early as the 1900s, these small wildcats began returning to the state and their numbers have been steadily climbing once again. Bobcats are generally solitary and keep to themselves in their territory, so as the wildlife division said, encounters such as this one are quite rare. The repopulation of this species has been quite successful, with almost 500 sightings reported in 2017 and the number steadily climbing in the years following. Despite this repopulation, however, it is still extremely rare to see these cats in the wild due to their elusive, solitary nature and tendency to be nocturnal and crepuscular, meaning they are mostly active at dawn and nighttime. Additionally, it is forbidden to hunt or trap bobcats in Ohio, meaning many hunters are not often willing to chase after these hard to find cats, and those that are are subject to legal penalties and criminal charges.
Encounters like these are a good time to recall the state of nature in many urban areas. It is a fortunate occasion that despite their extirpation from Ohio in 1850, bobcats continue to return in greater and greater numbers to Ohio, but many other species within the states continue to suffer the effects of urban development and habitat loss. Take black bears, for example, which were extirpated from Ohio around the same time as bobcats and have had considerably slower returns to their habitat. Occasional reports of these animals within Ohio continue to be an extremely rare occasion and the last most significant report of bears was in 1973, which confirmed a mother bear with cubs. The state butterfly for which Ohio is named as a state, the Common Buckeye, thankfully remains common but it, too, has a threatened population in many other states due to the loss of its host plants. Wildlife conservation is an important issue in many regards, so sightings like these do mean that we are headed in the right direction overall, yet there is still so much that can be done. Protecting local habitats is the best way to preserve the species within the state so that way, children can continue to learn about wildlife for many, many years to come. Hopefully they too will be able to read of bobcat sightings if we are able to conserve local wildlife.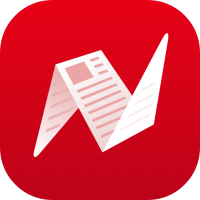 This is original content from NewsBreak's Creator Program. Join today to publish and share your own content.