Along with every other part of our lives, COVID-19 has contributed to the decrease in the amount of payroll taxes that are collected by the Social Security Administration. Experts on the matter say the projection for full benefits to be cut has now changed from 2034 to 2033. The Social Security and Medicare Boards of Trustees reported this information before the unexpected projection. Marc Goldwein, the senior vice president of the Committee for a Responsible Federal Budget, commented that the law states only what is raised in taxes can be paid in benefits, so there could be a 22% across the board benefit decrease. Goldwein was interviewed Monday and said that concerns about the ability to pay off debt for programs such as Medicare and Social Security are not about saving for grandchildren.
A 62 year-old person right now could expect to lose benefits when they are 75 year old. Goldwein also commented on the decrease with an example. If someone is receiving $20,000 a year, they will be getting $16,000, which is a significant reduction for those dependent on this money. This could happen to anyone as well. The Social Security Board of Trustees warned that after an audit by the Office of Inspector General, it was discovered that checks worth millions were being sent to thousands of dead people. The Office of Inspector General conducts independent and objective audits and investigations relating to DHS programs and operations.
They promote economy, efficiency, and effectiveness in DHS programs and operations. DHS stands for the Department of Homeland Security. They prevent and detect waste, fraud and abuse. Over twelve months, the checks totaled $125.2 million. A report of the audit shows more than 3,000 beneficiaries whose IDs match deceased people and only 142 are reported to be actually alive. The Social Security Administration has done all they can to fix this issue, but the problem needs intervention from Congress. Bipartisans, people who practice the cooperation of two opposing political parties working together, have said that changes have to be made now. To modernize programs, senators like Joe Manchin and Mitt Romney and other leaders are proposing the formation of a rescue committee.
This rescue committee is a part of what they call The Trust Act. TRUST stands for Time to Rescue United States Trusts and it would create a process to rescue federal trusts and lower national debt. This was initially proposed two years ago and the politicians behind it urged for swift action. Mitt Romney spoke during a floor speech in 2019 and said that the burden that will become seniors' problem will be extraordinary and the next generation will not know where their social security and Medicare can be depended on. Romney says this idea is unthinkable. Currently, experts are warning that the cost of not doing anything at all is greater than taking action. Important federal programs are financed through dedicated sources of money and trust funds. A lot of trust funds are close to being unable to pay off their debts and the pandemic has worsened this issue. In 2020, research was conducted.
The Congressional Budget Office, a federal agency within the legislative branch of the United States government that provides budget and economic information to Congress, found out that four major trust funds' money will be depleted within the next 11 years. The TRUST Act would address the key issues behind debt and help federal programs become better off than they are currently. The act is also backed by Republican Todd Young, Democrat Kyrsten Sinema, Republican Rob Portman, and others. The pandemic has forced the government to borrow trillions of dollars so programs like Medicare are being threatened because most of the money that has been borrowed is being directed to different places.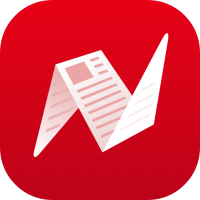 This is original content from NewsBreak's Creator Program. Join today to publish and share your own content.