Since the pandemic began, congress has authorized $5.14 trillion for federal COVID-19 spending. When Donald Trump was president, he signed four funding acts into law in response to the pandemic. These four are the Coronavirus Preparedness and Response Supplemental Appropriations Act for $8 billion, the Coronavirus Aid, Relief and Economic Security (CARES) Act for $2.08 trillion, the Families First Coronavirus Response Act for $19 billion, and the Paycheck Protection Program and Health Care Enhancement Act for $483 billion. While Joe Biden was new in office, he signed a 1.9 trillion coronavirus and economic relief package into law. It was called the American Rescue Plan.
President Biden is now focusing on securing trillions in federal spending for social programs and climate change policies, which is a major concern of his. He has a $1 trillion infrastructure bill and a $3.5 trillion plan for climate change and social policies. The Republicans in congress are opposing the cost and centrists (people who hold moderate political views) are hoping for both bills to be passed together as opposed to two separate million or trillion dollar plans and asking for less money to be spent. Many natural disasters are happening around the country, including wildfires and droughts in the West and hurricanes in the East.
In response to this, President Biden doubled the Federal Emergency Management Agency funding to help communities plan better for extreme weather disasters. He also increased FEMA funding from $500 million to $1 billion. He is currently asking Congress for $24 billion in extra funds to help California and other states recover from Hurricane Ida. The government had $26.95 trillion in federal debt at the end of 2020 and now the debt is $28.76 trillion. Treasury borrowing has increased by almost $5 trillion since the beginning of the pandemic. Republicans in congress are worried about inflation and blame the possibility on Biden's spending. Gasoline costs 45% more than it did last year, used car prices have increased by 45%, and the consumer price index has increased by 5.4% in June.
The threat of inflation is connected to other things as well, such as the pandemic. Problems during the recession like labor shortages, tariffs on imported goods, lack of consumer demand, and supply chain disruptions could be to blame for potential inflation. Most of the government spending happened in 2020. Economists have reported that around 70% of the stimulus money that Americans received went into savings or towards paying debt. This money did not lead to demands or higher prices because it was used this way. The median expectation is that inflation will increase by 5.2% in a year because prices are rising. At the wholesale level, inflation has risen at the highest level since August of 2010. Fears of inflation are going to stop centrists from backing the $3.5 trillion anti-poverty bill.
The White House and the president are aware that prices are rising and that is an issue and increases in taxes will pay for education, healthcare, and environment investments in the trillion dollar bill. The White House is also taking interest in meat companies and accused them of increasing their prices during the pandemic to make more profits during the pandemic. Price increases in meat has been the main cause behind a spike in food prices since 2020. The meat industry has denied these allegations and argued they are experiencing shocks to the market and that is why their prices have to go up. President Biden wants to focus on anticompetitive corporations to get them to pay their taxes. Anticompetitive is defined as business or government practices that prevent or reduce competition in a market.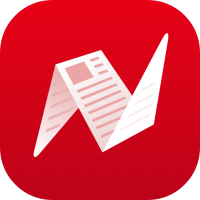 This is original content from NewsBreak's Creator Program. Join today to publish and share your own content.