With the COVID-19 pandemic still among us, governments are beginning to get more strict and passing more laws and mandates to help slow the spread of the virus. One of these mandates was the federal vaccine requirements that President Joe Biden had put in place. The rules that President Joe Biden had said in his speech at the White House involve that all employers with more than 100 workers to have their employees vaccinated, or have them be tested for the virus weekly, which affects around 80 million Americans. As well as this, the 17 million workers within health care facilities that are underneath federal Medicare or Medicaid also will have to be fully vaccinated.
President Joe Biden is also passing out an executive order for the employees of the executive branch and it's contractors to be required to get the vaccination. This executive order does not give the employees the option to test out, and it affects several million more workers.
The executive orders and the mandates are a new action plan in order to address the latest rise in the COVID-19 cases, as well as the stagnating pace of COVID-19 shots. Despite 208 million Americans having at least one dose of the vaccines, the United States has been seeing 300% more COVID-19 infections per day in 2021, which is 2 ½ times more hospitalizations and twice the number of deaths compared to 2020. Therefore, it is true that the COVID-19 pandemic, despite what we think, is still very much around and is in fact much worse than it had been when it first began.
According to President Joe Biden, he will be working with the federal government to increase the supply of virus tests to the states, as well as that the White House has secured concessions from retailers such as Walmart, Amazon, and Kroger to sell at-home testing kits. President Joe Biden is also requiring large entertainment venues and arenas to require vaccinations for entry, or the proof of a negative test. Large companies must also provide paid time off for vaccinations.
"We've been patient, but our patience is wearing thin. And your refusal has cost all of us. The unvaccinated minority can cause a lot of damage, and they are." -President Joe Biden
Within Ohio, Attorney General Dave Yost has joined 23 other attorney generals in demanding that President Joe Biden drop the vaccine mandate that he had put in place, or risk legal action.
The coalition of the attorneys general had outlined all of their legal and policy concerns regarding the mandate, which will be carried through an Occupational Safety and Health Act emergency temporary standard. The attorneys general believe that there are alternatives to a broad, nationwide order. If the spread of COVID-19 is dependent on the business in question, then many of those businesses could have their employees work remotely. The way the COVID-19 mandate is being handled makes it appear as though it is intended for the OSHA statute to be used as a pretext to impose an unprecedented, controversial public health measure on a nationwide basis that, in reality, only concerns the workplace.
"As proposed, the federal vaccine mandate is not only unlawful, its guise as a workplace safety measure further divides those still considering the vaccine. I am vaccinated, but the President didn't force me to – nor should anyone else be required by federal executive edict." -Attorney General Dave Yost
Ohio is not the only state on the letter, and they have been joined by the attorneys general of Alabama, Alaska, Arizona, Arkansas, Florida, Georgia, Indiana, Kansas, Kentucky, Louisiana, Mississippi, Missouri, Montana, Nebraska, New Hampshire, North Dakota, Oklahoma, South Carolina, South Dakota, Texas, Utah, West Virginia, and Wyoming.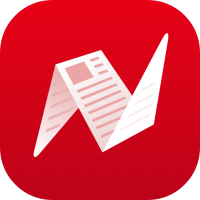 This is original content from NewsBreak's Creator Program. Join today to publish and share your own content.