On September 7, 2021, the Biden Administration had begun it's process and plan to bring Afghans to America in order to resettle them as a sign that both of the U.S. commitments to allies and the likelihood to evacuate them will linger for months. The Afghans being brought in through this commitment will be resettled throughout the United States, with one of the states being Ohio.
"These are individuals who have been partners with the United States and deserve our support in return for the support they've given us. Thank you to the resettlement agencies and communities who have stepped forward and demonstrated they have the resources necessary to help these individuals in their time of need." -Gov. DeWine
37,000 total Afghans are entering the United States in total under the first group with the federal government's new program. The state of Ohio will be taking in 345 of the Afghans in this group, and they will be placed with two settlement agencies in Columbus. The Community Refugee and Immigration Services (CRIS) within Columbus will place 250 of the refugees, while US Together will place 95.
The remaining refugees being brought into Ohio will be sent to other areas, including: 150 to International Institute of Akron; 50 to Catholic Charities of Southwest Ohio, Cincinnati; 100 to Catholic Charities Migration and Refugee Services, Cleveland; 85 to US Together, Cleveland; 100 to U.S. Committee for Refugees and Immigrants, Cleveland; and 25 to US Together, Toledo.
The Biden administration has requested a funding of $6.4 billion from Congress in order to help resettle 65,000 Afghans into the United States by the end of this month, and they aim to resettle 95,000 by September 2022. The Biden administration has dedicated and committed itself to helping the people in Afghanistan as much as they can.
The CRIS is currently encouraging the people of Ohio to help assist in resettling Afghanistan refugees, and they are taking in volunteers and giving advice on their site on how you can do so. They aim to get support from the Central Ohio Community in adjusting to situations and doing what they can do best to aid those in need, and believe that the community will be able to do so due to their supportive past.
One of the ways that CRIS encourages the community to aid the refugees is through forming a welcoming team, which is a group of volunteers who welcome newly-arriving families in a large variety of ways. The welcome team focuses on creating relationships with the families that enter into Ohio so that they may have an immediate connection to the Central Ohio Community and feel as though they are a part of us.
Another way that CRIS is encouraging the community to aid the refugees is through assembling a welcome kit. Many of the refugees who enter into the United States do not have everything that they need for their basic needs upon arrival, and they would have to buy it all. The items included within welcome kits are typically those relating to bedrooms, bathrooms, kitchens, and miscellaneous items.
Joining Open Homes on AirBnb to donate a stay for refugees is also a very large way that CRIS encourages Ohioans to assist in welcoming in the new refugees. Many of the refugees have to wait for their long-term housing and need someplace to stay, so through Open Homes, you can donate to put a roof over their head until they are able to get back onto their feet. If you're unable to join Open Homes, you can also rent to refugees if you are a landlord.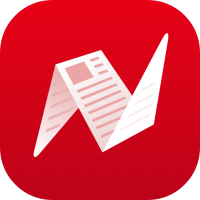 This is original content from NewsBreak's Creator Program. Join today to publish and share your own content.