We are two years into the COVID-19 pandemic, and we are still fighting to do what we can to reduce its effects and get ourselves back to the point of being able to live our lives like we used to.
In Ohio, Ohio's health director and executives from two hospital systems had spoken on Thursday, September 16, 2021, about the effects of COVID-19 in the Buckeye state. The state is currently at over 8,000 new COVID-19 cases. The Ohio Department of Health had reported 8,349 new cases, with 355 of those being hospitalizations, and 24 ICU admissions. All of these cases are above the 21-day rolling average. Hospitals are continuing to urge citizens to get their vaccinations and keep wearing their masks to reduce the number of hospitalizations, and Governor DeWine is advocating for Ohio schools to implement a mask mandate. This mandate is being pushed further by Debbie Feldman, the President and CEO of Dayton Children's Hospital, who says that 25% of Ohio's COVID-19 cases are children.
Health systems in Ohio are asking for everyone to wear a mask, and for those who are eligible, to get their vaccine to fight back against the virus. According to them, if the community were to continue wearing their masks and get their vaccinations, we should be able to drastically slow down the spread of COVID-19. The health systems of Ohio have also said that historically, Ohio communities have been able to band together in times of struggle and make their way through it, and that they are asking for them to do it again for this.
As of today, the Ohio Department of Health has reported 1,327,614 total cases, 69,422 hospitalizations, and 21,265 deaths in the two years since the pandemic had started. As a result of the surging numbers that Ohio has been facing, the director of the Ohio Department of Health had begun a press conference alongside Dr. Michael Canady, the CEO of Holzer Health System, and Dr. Brian Kaminski, the Vice President of Quality and Patient Safety at Promedica.
Dr. Canady signed a letter earlier this week with the other leaders of central and southeastern hospitals in order to plead with Americans to take the virus more seriously, due to the high death toll and spreading rate that it seems to have in our country. Not only did Dr. Canady sign this letter, but healthcare systems across Athens, Fairfield, Gallia, Hocking, Jackson, Madison, Mason, Meigs, Noble, Pickaway, Ross, Scioto, Vinton, and Washington counties had come together to ask for members of the community to slow down COVID-19.
"We are concerned with what the coming weeks will bring. We want to continue to provide the care our patients need, and when and where they need it." -Southern Ohio Medical Center letter
As of Thursday since the letter had been sent, 53% of Ohio's population has started the vaccination process, with more than 9,000 individuals beginning the process within the last 24 hours. As of now, more than 5.7 million Ohioans have gotten their COVID-19 vaccination.
The Southern Ohio Medical Center in Portsmouth also had reported on Saturday that its ICU was at capacity, and that they are working on implementing alternate care for critical patients. As well as this, they are preparing to open a fourth COVID-19 unit in order to provide care for the ongoing surge.
"What we are experiencing is very real. It isn't a political issue; it's a medical issue. When we look at our patient data, a vast majority of hospitalized COVID patients have not received the COVID vaccine." -Dr. Canady's letter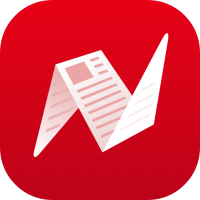 This is original content from NewsBreak's Creator Program. Join today to publish and share your own content.