Thousands of protesters rallied in Washington and across the nation last Saturday to demand protection of voting rights and urge policymakers to take action against ballot restrictions in Republican-led states.
The rally was organized by March On For Voting Rights and was held on the 58th anniversary of Martin Luther King Jr.'s historic 1963 March on Washington. More than 200,000 people and the movement also took place in Conservative-leaning cities—Miami, Atlanta, Phoenix—and dozens of other cities to curb access to early voting, mail-in vote casting and ballot drop boxes used in the elections during the pandemic.
On August 28, 1963, King Jr. led a peaceful march with 250,000 people and delivered his famous "I Have a Dream" speech mobilizing thousands of people to rise against the racial discriminatory laws.
Protesters demanded protection of the Voting Rights Act of 1965 that banned racial discriminatory voting practices. The bill, named after late civil rights hero and congressman John Lewis, was passed by the U.S. House of Representatives last week, but faces obstacles as there are rules that allow a minority to block legislation.
"Just think, 58 years later we are still fighting for those same rights. Something about that just don't sound right," said Grant Lewis told the crowd. "It doesn't matter what side of the aisle you are on. It's more important to be on the right side of history."
The Democratic proposals include the John Lewis Voter Advancement Act, which would strengthen the 1965 law and protect Indigineous communities from suppression tactics. The separate For the People Act would establish a national standard for voter registration, mail-in balloting and early voting, curb racial discrimination and institue campain finance reforms.
Although the peaceful march occurred 58 years ago to stand against racial injustice in voting practices, no significant changes have been made that met the demands of the protesters.
Between January and mid-July, at least 18 states passed 30 suppressive laws. More than 400 bills with rules that reduced mail-in voting access, ballot drop boxes and other restrictions were proposed in 49 states this year, according to the Brennan Center for Justice, a non-profit law and public institute that tracks laws restricting voter access.
After the bill was introduced, the election of Joe Biden and Kamala Harris drove Republican lawmakers in many states to restrict the use of dropboxes and mail-in voting.
Along with the John Lewis Voting Rights Advancement Act, a more extensive voting reform bill was passed by the House earlier this year, but Senate Republicans opposed it in June as they believed voting rules should be decided by the state.
Although there seems to be progress such as the 2020 election, a diverse group of progressive candidates ran for office at the House and Senate levels, more work needs to be done.
The poll results revealed that 43% of Americans think the U.S. government is protecting the right to vote and 37% of respondents think they are doing a poor job, according to an August poll by The Associated Press-NORC Center for Public Affairs Research. Whereas in December of 2015, 70% said it was doing a good job and 15% disagreed.
The Senate is set to recess for Labor Day holiday next month, making the prospects of action on the legislation unclear.
In an interview with The Associated Press, NAACP President Derrick Johnson who is the founder of a civil rights organization that has partnered with several national labor unions to advocate for voting rights.
"The urgency of the moment dictates that we act now. In this moment, for the Senate to go home for recess without addressing the issue is a problem," Johnson said.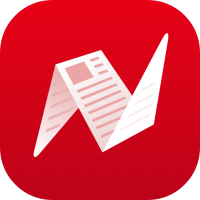 This is original content from NewsBreak's Creator Program. Join today to publish and share your own content.