A man in West Chester, Ohio is being treated for COVID-19 with ivermectin. This is a drug that is usually used to deworm animals. His wife filed a lawsuit to begin the treatment because of its controversial effects and dangerous risk. The Federal Drug Administration and the Center for Disease Control do not recommend this method, but a judge granted permission to use it in the man's treatment. The man, Jeffrey Smith, is having issues with infections and is currently on a ventilator at West Chester Hospital. His chance of survival is unfortunately lower than 30%. On August 19th, Smith's wife Julie took to the internet to search for alternative treatments and when she arrived at ivermectin, she asked the hospital to administer it to him. Before her request, she consulted with Dr. Fred Wagshul in Centerville, Ohio.
Dr. Wagshul said she wanted to give him a trial of the medicine after his days long hospitalization and there are six total instances in six different states in which people were on ventilators, took the medication, and were able to go home. There is no explanation as of now. Dr. Wasghul is a founding member of the Frontline COVID-19 Critical Care Alliance that encourages the use of ivermectin for treatment and prevention of COVID-19. Health officials do not agree with this course of treatment. Dr. Fauci has even commented on this treatment and has flat-out told the public not to do it. He says there is no evidence that it works and could make people very ill due to the toxicity in the medication.
There is currently no clinical evidence that ivermectin works. In spite of this, Butler Common Pleas Court Judge Gregory Howard decided that the hospital has to treat Jeffrey Smith with 30 milligrams of the dewormer medicine for three weeks. Smith is on day 7 of the treatment. When Julie Smith first asked for the medication to be given to her husband, the doctor and hospital both told her no. Dr. Wasghul says that hospitals do not have any experience with the method of treatment and if the courts had not compelled them to use it, they wouldn't be. On top of being toxic, ivermectin is only allowed to be used for humans for very extreme cases of parasitic infections. It was discovered in 1975.
The active ingredient is very toxic to people and only works for animals like dogs. It's primarily used in humans to treat parasitic worms, head lice, and rosacea. When taken in appropriate doses, it is a very effective treatment for these issues specifically. The side effects could include nausea, diarrhea, vomiting, confusion, hallucinations, seizures, coma, and death. Because of this and the unfounded evidence of it working, many health organizations do not recommend it at all. Even though humans can take it, big doses are for large animals like cows. The health community consensus is that it is not the best method for treating COVID-19.
Ivermectin can also badly interact with other human medications like blood-thinners. You can overdose on this medication as well and fall prey to hypotension, itching and hives, dizziness, problems with balance, seizures, and death. The best way to get treated for COVID-19 is to get the vaccine after you are clear to get it. The health community has tried to see if ivermectin could be used as a treatment method, but the trials have provided insufficient information and evidence as to its effectiveness. The use of this medicine has led to a higher number of calls to poison controls and health officials are growing concerned that people are mistreating the drug.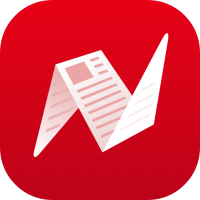 This is original content from NewsBreak's Creator Program. Join today to publish and share your own content.