The number of impatient cases at Nationwide Children's Hospital have increased to double for reasons other than COVID-19. More children are being diagnosed with Respiratory Syncytial Virus or RSV. As of Monday, August 30th, 20 patients were admitted to the hospital with the coronavirus. 75% had symptoms and presented as ill with others being in the intensive care unit. The hospital is at 70% capacity and currently 40 children are in the hospital with RSV. Dr. Rustin Morse, the Chief Medical Officer at Nationwide Children's Hospital, said there are five children in the intensive care unit with COVID-19 and two of them have to be ventilated. At least one is doing well and has no underlying symptoms that would worsen the virus.
RSV cases are high as 40 children were admitted in one day. Dr. Morse has commented that seeing these numbers in RSV cases in the summer is very uncommon. Cases such as these usually happen in the winter, respiratory issues are expected. The virus is most common in babies and is frequent to the point that by the age of two, 95% of children have had one infection of the Respiratory Syncytial Virus. Doctors are unclear about the reason behind the spike in the virus and are guessing that we are experiencing it now because the RSV season last year was not severe at all. Doctors also believe the pandemic and social distances have added to this issue, but this is not for certain.
Even though Nationwide Children's is at 70% capacity, they are not turning patients away. Doctors are doing all they can and urging families to avoid places or situations with lots of people. They are also suggesting more personal hygiene measures, especially for older children because they are likely to catch RSV at school and bring it home to their younger siblings. For older children, RSV is minor, but severe for babies with weaker immune systems. Doctors are encouraging people to get vaccinated and adhere to mask mandates. Dr. Ramilo of Nationwide Children's has reported that only 50% of children for vaccinations have received them. Children are eligible at age 12 and up. Dr. Morse suggests that this would be a good time for mask policies in schools for teachers and students.
It has been reported by doctors that since Monday, August 30th, there are no influenza hospitalizations. Urgent cares and other emergency departments are seeing unusual numbers for communicable illnesses in the summer. Nationwide Children's is also being faced with a higher volume of COVID-19 testing, especially among children. Minnesota is also facing a RSV spike. 1,000 children have already tested positive for the virus. Hospital staff is stretching itself to accommodate the cases. According to doctors there, there has been a new strain sweeping the upper Midwest since 2017. It is worse than the usual virus that it experienced in the winter months.
The new strain is affecting older children in the summer months, which is the opposite of what the virus usually does. Children ages 0 to 5 usually come down with RSV in the winter. Older children sometimes do not even know they have it because their symptoms can be as minor as a runny nose, which is overlooked as allergies most of the time, and that is how the virus spreads within communities. When smaller children like babies are given the virus, it causes fever and an extremely runny nose and if they have a pre-existing respiratory issue like asthma, they could have to be put on a ventilator or other machine to help them breathe. Doctors say it's hard to tell the difference between COVID-19 and RSV since they both present like a cold, so doctors in Minnesota are urging parents to get their kids tested.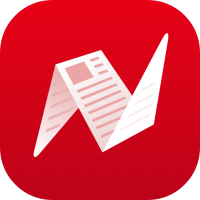 This is original content from NewsBreak's Creator Program. Join today to publish and share your own content.