President Joe Biden has received findings from the 90-day investigation into the origins of COVID-19 led by the U.S. Intelligence Community (IC) last Tuesday.
"The President was briefed on the classified report," the White House official told CBS. "We look forward to having an unclassified summary of key judgments to share soon."
The highly anticipated conclusion of the report is most likely to be inconclusive of the findings and rekindle the debate on the responsibility of the research facility in Wuhan, China for starting the pandemic. Officials are downplaying the likelihood of reaching a conclusion due to lack of support from the Chinese government.
IC also released its unclassified two-page report to the public last Friday stating "key takeaways" after "examining all available intelligence reporting and other information." The agency "remains divided on the most likely origin of COVID-19" and came to a consensus among agencies that two hypotheses are plausible: "natural exposure to an infected animal and a laboratory-associated incident." They ruled out that the virus was "man made."
One of the plausible hypotheses is natural exposure from human contact with an animal. Bats are able to harbor SARS-like strains as discovered by the experts and they are popular as food and traditional medicine in some areas in China. This raised the possibility that there is a connection between bats and the origins of COVID-19.
However, scientists studying pathogens that jump from animals to humans never reached a consensus as collecting bat samples is risky and painstaking. If the findings of IC point towards natural exposure, it is most likely that the virus originated from wet markets or contamination in food.
Another scenario is a lab leak where an employee of Wuhan Institute of Virology research laboratory could have unknowingly brought in the virus to Wuhan after collecting samples.
When one of the workers at the laboratory fell ill in November 2019 and then a first case of COVID-19 was confirmed later in December in Wuhan, the lab leak hypothesis was looked at more definitively.
Peter Ben Embarek, a WHO expert who led the WHO-China probe, revealed in an interview with Danish reporters that Chinese researchers denied the link between laboratory incident and the virus and wanted to not be involved with the report.
"An employee of the lab gets infected while working in a bat cave collecting samples. Such a scenario, while being a lab leak, would also fit our first hypothesis of direct transmission of the virus from bat to human. This is a hypothesis that we consider to be likely," Peter Ben Embarek told the Danish public channel TV2.
Embarek later held a discussion with the Chinese officials and they agreed to be part of the report but on the condition that it was deemed "extreme unlikely" and wished to not be included in future investigations.
With more than 4 million lives lost to COVID-19 pandemic, many activists, scientists and politicians are demanding a definitive conclusion. As of now, none of the reports have provided an answer to the origins of COVID-19, but Director of National Intelligence Avril Haines suggested a hybrid scenario, involving both of the working theories in an interview with Yahoo News in June.
"It could be, for example, a scenario in which a scientist comes into contact with an animal that they're sampling from," contracting the virus that way, she said.
CIA Director William Burns said in an interview with CBS last month that it was "possible" that the origins of the virus will remain unknown.
"It is possible, like so many things that we may never be able to come to a definitive judgment [on]," Burns said, "but it's not going to be for lack of hard work or effort on this issue to try to uncover as much as we can about what happened."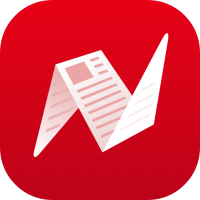 This is original content from NewsBreak's Creator Program. Join today to publish and share your own content.