Efforts are being made in Central Ohio by local activist groups and individuals to help evacuate families and friends out of Afghanistan.
A local rally took place on August 21 on the campus of Ohio State University to pressure Congress and the Biden administration to accept incoming refugees and provide protection to those who are fleeing the country.
Organizers said approximately 150 people attended the rally to stand in solidarity with those in Afghanistan under the Taliban regime according to a local NBC outlet.
Khalid Dada, a junior at OSU, was the organizer of the rally. As the son of two refugee parents from Afghanistan, the Afghan crisis is close to his heart. His parents escaped from Afghanistan during the Soviet Union in 1989.
"The phone calls I have been getting have just been getting more and more sorrowful every day. It started out with, 'We don't know what's happening, these people could be good or bad, we just don't know' and now it has led up to crying, pleading me to get them out and do whatever I can. They are willing to risk their lives," Dada told a local ABC outlet.
Although Dada was born and raised in Columbus, Ohio, he has not forgotten about his roots as he has visited Afghanistan more than ten times. Every time he would look out the window from the plane, he would promise he would come back. Now, he cannot make the same promise.
"I have so much family and even more friends, my first cousins, my mom's brothers, uncles, their kids, all of them are there actually they are looking for any way out," he told a local ABC outlet. "We are looking for them to get out, any way out. We are working with top officials, doing application forms, filling out spreadsheets."
The Pentagon announced that the U.S. has evacuated 17,000 people from Afghanistan by mid-August. More than 30 refugees have arrived in Cleveland on August 26, and more are expected soon, Global Cleveland president Joe Cimperman said.
"We have room, we have infrastructure, we have jobs, we have housing," Cimperman told a local Cleveland news. "We have the space in order to welcome people from all over the world, and why wouldn't we do the right thing, take advantage of our advantages and do that?"
Global Cleveland is a resettlement non-profit organization formed in 2011 "to advance the unity, solidarity, and collective community-building among international newcomers," according to their website.
There are other resettlement organizations for refugees. Cleveland Catholic Charities and the Refugee Response provided legal service to 300 people to help them receive financial support to bring family to Cleveland through the filing of I-131 applications.
I-131 applications for humanitarian parole cost $575 which allows an individual to bring in someone who is inadmissible into the U.S. for a temporary period of time due to an emergency, according to U.S. Citizenship and Immigration Services.
More volunteers and help are needed to welcome more refugees into Ohio. The contact information for each of the resettlement organizations is provided below:
· Catholic Charities Migration and Refugee Services Phone: (216) 939-3737
· USCRI – Cleveland Phone: (216) 781-4560 Email: info@uscrioh.org
· US Together Phone: (216) 456-9630
More information on volunteer opportunities at Global Cleveland can be found here.
As of August 31, the Biden administration has authorized $500 million for "unexpected urgent refugee and migration needs of refugees, victims of conflict, and other persons at risk as a result of the situation in Afghanistan, including applicants for special immigrant visas," according to BBC.
As the Afghan refugee crisis continues, Dada tells a local ABC outlet to remind everyone how desperate the situation is and that any help is needed.
"Imagine yourself in a young girl's shoes who is living in Afghanistan right now. She was finally able to see a light at the end of the tunnel. There was twenty years of progress made for women and girls in Afghanistan, to be able to go out, to go to school. She could think about a future career, something she was passionate about. It has all now been taken away and is uncertain."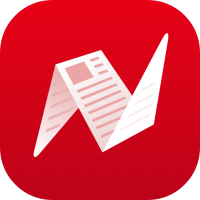 This is original content from NewsBreak's Creator Program. Join today to publish and share your own content.