In such a short amount of time, the situation in Afghanistan has only gotten worse. When the Taliban began their resurgence and started taking over cities one by one, many of the native people (as well as the Americans residing there) expressed concern over their arrival. They feared the Taliban's reinstatement as their leader would mean parting with the freedoms that they have worked so hard to achieve. This was especially true for the Afghan women, who under Taliban rule were given very few rights. This fear was only compounded when rumors of deaths by the hands of the Taliban reached the general public. As a reaction to the Taliban's arrival, men, women, and children alike flooded the capital city of Kabul in order to evacuate the country. The US military worked tirelessly in Kabul to help American citizens and at-risk Afghan people in their evacuation of Afghanistan. According to President Joe Biden, 11 hundred people were evacuated from Kabul over the weekend by airlift, adding to the 28 hundred that had been successfully evacuated since the day the Taliban first arrived at the capital.
However, what is the US's next move? In the words of President Biden, "We're working hard and as fast as we can to get people out. That's our mission. That's our goal." He also stated that the US's first priority was to get American citizens out of the country and back home to safety. It was not stated what the US's plans were to protect the Afghan people fleeing the country to protect themselves and their families. Even after this evacuation is officially over as far as the US is concerned, it's likely that we'll still continue to see news of refugees coming from Afghanistan in search of safety. In their home country, these people are at risk of being victimized by terrorists and it's important that we do what we can to aid the people affected by this sudden change in leadership.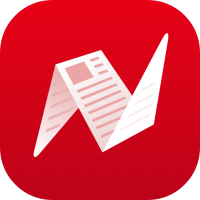 This is original content from NewsBreak's Creator Program. Join today to publish and share your own content.