While some people might dislike summer for its sweltering heat and suffocating humidity, others have a more pressing distaste for the season. Summer is the height of hurricane season, when hot fronts and cold fronts collide, forming massive storms that wreak havoc on islands and coastal towns. For some people, summer is a time of preparation, where people board up their windows and protect their houses in order to weather out the impending storm. Unfortunately, with climate change in the mix these storms have become more frequent, as well as more violent.
On August 21st, Hurricane Henri began approaching the west coast, moving up north on its path to New England. Its last documented wind speeds were found to be up to 75 mph. This is a good sign, as it shows that the once Category 3 Hurricane had greatly weakened. However, by the time it reached landfall, it would still be able to do a fair amount of damage to those living on the coasts. This meant that substantial heavy rainfall would strike these coastal areas, risking flooding and storm damage. Hurricane Warnings were issued to Connecticut, Rhode Island, Massachusetts, and New Jersey, urging people to stay inside and stay safe. Even after the hurricane passes, it's still predicted that we'll continue to see sea swells and strong rip currents as an aftershock of its effects.
Although Hurricane Henri isn't liable to do as much damage as other hurricanes that we've seen over the years, it's always important for us to remember the damage these storms can cause and the danger we can easily find ourselves in. Since these storms happen so often, many people find themselves growing numb to them, in turn opening themselves up to be blind sighted by its effects. The more we do to protect ourselves and our homes during these storms, the less likely we are to have our livelihoods damaged during hurricane season.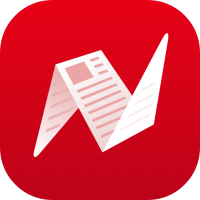 This is original content from NewsBreak's Creator Program. Join today to publish and share your own content.