We've come a long way since the start of the year 2020. When the first surge of COVID-19 spread across the country, the public was altogether unprepared for the effect it would have on us. We would have no idea how it would impact our daily lives, no idea how many deaths it would leave in its wake. Today, we no longer allow ourselves to be naïve to the effects of the pandemic.
And more importantly, we now have a viable way to combat it. Near the beginning of 2021, COVID vaccines had begun to spread across the country. These vaccines gave the public a new hope they would soon be free of the effects of the coronavirus. Unfortunately, although the original variation of the disease was properly combatted, soon new, stronger variations of the COVID-19 virus began to pop up in various parts of the world. One of these variants is the Delta variant, a stronger, more contagious version of the coronavirus that people are especially worried about.
With these new variants on the rise, many people are concerned whether or not the vaccines will be enough to protect them from contracting the virus. It's for this reason that the US decided to give regular booster shots to the public in order to better protect them from the coronavirus. While many doctors are urging people who took the Moderna and Pfizer vaccines to get the booster shots, people who took the Johnson & Johnson vaccine were said to be relatively safe from the variants.
While this might be considered a good thing, many members of the World Health Organization have objected to the US's decision. In the words of WHO's emergencies chief Dr. Michael Ryan "We're planning to hand out extra life jackets to people who already have life jackets, while we're leaving other people to drown without a single life jacket." It's important for us to remember as Americans that this isn't something that we're combatting alone, and the betterment of other nations in terms of combatting COVID will only aid the efforts of us all.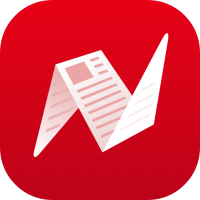 This is original content from NewsBreak's Creator Program. Join today to publish and share your own content.