Although people have access to these vital vaccines to combat the disease, the existence of the various COVID variants is complicating our fight against the coronavirus. Despite this, many states have remained stubborn in their decisions to abolish mask mandates. A decision that could come with dangerous consequences. Among those states whose governors want to ban masking mandates are Florida, Texas, and Arizona.
Incidentally, these three states are considered hot spots for the virus, as the CDC states that Florida and Texas combined make up 28% of the recent COVID cases. And yet, state officials are still pushing back. In the words of the Texas Governor Greg Abbott said, "Texans, not the government, should decide their best health practices, which is why masks will not be mandated by public school districts or government entities." However, is this truly the right course of action for these states to take. Many school boards disagree.
In fact, many schools in these states are defying their state's orders and requiring mask mandates for their students. This decision sparked a divide between the officials and the state schools on how to ensure their student's safety. In the words of Marcia Andrews, a member of the Palm Beach County, Florida, school board, "This thing (the virus) is not playing with us. I don't want to see a kid die." As a country, we need to remember that this virus isn't going to care about our personal comfort or our economy. COVID-19 a reminder that the rest of the world doesn't bend to the whims of our civilization.
Therefore, we have two choices: continue doing whatever we can to fight it or put up our hands, say we tried, and move on with our lives. But unfortunately, although the state can make that decision, not all citizens can. It's important for us to protect the youngest of us, our students, in any way possible. The truth is, the child with asthma will suffer less from having to wear a mask than they will from being exposed to the virus.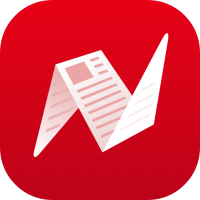 This is original content from NewsBreak's Creator Program. Join today to publish and share your own content.