Although groups like the Taliban may strike fear in some Americans to this day, for most of us, the danger is literally a world away. Unfortunately, the people who suffer the most are those within their own country.
Although Afghanistan was freed from Taliban rule during 2001, twenty years later the group has experienced a resurgence, taking back the lands they lost in the conflict. The capital of Afghanistan, Kabul, was the last city to be taken over by Taliban forces. Although the group has stated that they've become more moderate since they last ruled over the country, many Afghan citizens are terrified of once again experiencing the tyranny and abuse that they once did years ago.
This especially includes Afghan women, who under the Taliban's rule had very few rights. Many citizens found their fears to be justified when reports of targeted killings at the hands of their new rulers. This fear and uncertainty prompted thousands of people to evacuate the country, each leaving for Kabul to catch a flight away from the dangerous situation.
The problem was there were so many people that the crowds became a danger to themselves. People were shoving, pushing, and trampling each other in order to escape to Kabul. Many children, unfortunately, found themselves trampled and killed in the process.
In order to save his infant child from such a fate, one man lifted the baby up into the arms of the Marines at the top of the wall. The entire event was documented on video by onlookers, which then went viral online. According to Marine Corps Major Jim Stenger, "I can confirm the baby was reunited with their father and is safe at the airport. This is a true example of the professionalism of the Marines on site ..."
Although this story had a happy ending, it only accentuates the desperate situation these Afghan citizens find themselves in. To ignore their plight simply because it doesn't affect us would be ignoring the very human desire of these people to protect the ones they love; something that everyone, no matter where they come from, can relate to.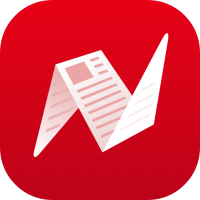 This is original content from NewsBreak's Creator Program. Join today to publish and share your own content.