On Friday, the Centers for Disease Control and Prevention (CDC) voted to recommend a third dose of Pfizer and Moderna's COVID-19 vaccines for immunocompromised individuals all across America who are over the age of 12, including cancer and organ transplant patients. Other at-risk patients include conditions such as: bone marrow transplant, advanced or untreated HIV/AIDS, primary immunodeficiency, patients receiving intravenous immune globulin (IVIG) or other immunosuppressive medication, and patients receiving over 20 mg a day of Prednisone for longer than 14 days.
Dr. Raphael E. Pollock, the director of The Ohio State University Comprehensive Cancer Center and a chronic lymphocytic leukemia survivor still undergoing treatment, claims that the extra dose of the vaccine would provide an extra shield of protection for those who are at increased risk of becoming infected. Pollock emphasizes the importance of obtaining the vaccine and for everyone to do their part.
Cleveland clinic, university hospitals, and MetroHealth will all be offering a third dose of the vaccine to immunocompromised patients. State health leaders, including the Ohio Department of Health's Chief Medical Officer Dr. Bruce Vanderhoff, agrees that this protection is necessary, especially with the more contagious delta variant driving COVID cases sky high.
Keli Thorn, an immunocompromised Ohioan, expresses her concern about living with her condition during such dangerous times. Thorn is a kidney transplant recipient and is keenly aware of the fact that she must take extra precautions to ensure her safety than other individuals, even though she is vaccinated.
"Even though I'm vaccinated, my immune system is still weakened. You just still worry, you know, what if I catch it from this or going to the store touching this."
-Keli Thorn
For Thorn and others like her, a third dose becoming available gives them a sense of relief and additional safety. While transplant patients, cancer patients and people with advanced HIV have been given top priority, they make up only 3 percent of the population. Data has shown that immunocompromised people make up about 44 percent of COVID-19 cases where the fully vaccinated have become infected.
To receive the third dose, patients must wait at least 28 days after the second dose. This has only been approved for immunocompromised patients and is only recommended for the Pfizer and Moderna vaccines. For the single dose Johnson & Johnson shot, an additional dose is not recommended.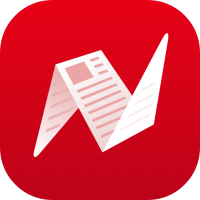 This is original content from NewsBreak's Creator Program. Join today to publish and share your own content.