In a sport that has been heavily dominated by white athletes for the longest time, more athletes of color, particularly Black athletes, are joining gymnastics teams, consequently changing the face of gymnastics in the United States. Black women make up nearly ten percent of the scholarship athletes at the NCAA Division I level, which is a seven percent increase from 2012. In addition, over ten percent of USA Gymnastics members identify themselves as Black. While these numbers are considered to be fairly low, progress can still be seen.
Simone Biles and Jordan Chiles, both African American and part of the 18-member team invited to the Olympic trials in St. Louis last month, emphasized through their stunning performances that athletes of color can take part in sports too. Cecile Landi, who has been Biles' co-coach since the fall of 2017, acknowledges the inspiration and encouragement that her mentee provides to the Black community.
"Simone has opened the eyes to so many women of color saying, 'Hey, you can do this, too.' It's not just little skinny white girls that can do it. Anyone can do it. And then it's a Black-owned business, so I think it attracts its own families that way."
It's easier to get Black kids into gymnastics, but keeping them in the sport is a different story. Many minority kids who enter into sports are forced to leave that sport for several reasons, whether it's because of financial struggles or simply feeling out of place. That is why Derrin Moore founded Black Girls Do Gymnastics in 2015. The organization works to give access to "scholarships, coaching, training and other forms of support to athletes from underrepresented and marginalized groups."
Moore says that they not only focus on athletic development, but they also hold informational workshops detailing how Black athletes can move from entry-level programs to more elite ones.
Although the number of Black and brown athletes are rising, diversity among coaches, club owners, judges and representation in general at the top levels of USA Gymnastics are ultimately lacking. It is still a work in progress, but with athletes like Biles in the picture, who promise to stick with gymnastics, more young girls of color will have the chance to be influenced by her. Biles recognizes that representation does matter, and participating in this sport not only allows her to pursue her passion, but to empower communities of color as well.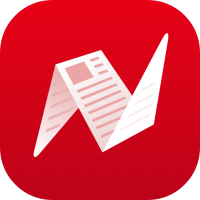 This is original content from NewsBreak's Creator Program. Join today to publish and share your own content.