The Columbus Blue Jackets selected Michigan center/wing Kent Johnson as their fifth pick in the 2021 NHL draft. The 18 year old is native to British Columbia, Canada and was declared the MVP of the British Columbia Hockey League in the 2019-2020 season after scoring 101 points in 52 games. He was also named to the Big Ten's All-Rookie Team at Michigan after scoring 27 points in 26 games.
"The biggest question regarding Johnson will be his position down the road. He grew up playing center but had to adjust to a move to the wing this past season with the Wolverines, turning in a much stronger second half according to Michigan head coach Mel Pearson. Time will tell how things will work out, but some scouts seem to believe Johnson would be at his best down the road creating from the wing, but he certainly offers versatility."
-Nhl.com
Analyst Chris Peters writes about Johnson: "He's got the skill to beat defenders one-on-one, but mixes that with poise and patience to let the game come to him and exploit the openings that he finds just by holding onto the puck." It seems likely that Johnson will return to Michigan for his second season.
The Blue Jackets 12th overall pick in the draft is center Cole Sillinger. Sillinger, also 18 years old, was born in Columbus. He most recently played for the Sioux Falls Stampede in the USHL where he scored 24 goals and had 22 assists in 31 games. Before his time with the USHL, Sillinger played for Medicine Hat in the WHL where he had 22 goals and 53 points in 48 games.
His father, Mike Sillinger, played in 155 games with the Blue Jackets over the span of two seasons from 2001-2003. The Blue Jackets say that this season Sillinger will return to the WHL to continue refining his playing skills.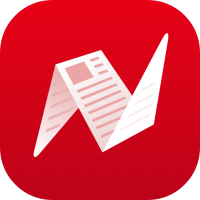 This is original content from NewsBreak's Creator Program. Join today to publish and share your own content.