The infamous R&B rapper R.Kelly has new allegations against him from the prosecution as his trial proceeds. Kelly is currently accused of running a sex trafficking network filled with individuals ranging from bodyguards to managers. All in pursuit to traffic women for sex, pornography, and other sexual activity.
Through his fame and notoriety, Kelly was able to gain control over the women and girls he accumulated. The case has only gained claims from 6 different women and girls, but with the new information coming forward, the number of individuals affected by Kelly's actions is quickly rising. Prosecutors are now assembling a dozen or more affected individuals for the jury to hear out.
The prosecution team claims that Kelly has also had an inappropriate relationship with an underage male on top of his inappropriate relationships with females. These claims are being driven to be heard in his upcoming sex trafficking trial.
Allegedly the rapper met a young 17-year-old male looking to make it big in the music industry and propositioned a sexual relationship, in turn making the young male a star. This all was happening while the male was still underage. Mesmerized by Kelly's fame, the youth suggested to Kelly that he knew a juror in his 2008 Child pornography trial. Kelly then asked the young male to put in a good word with the juror.
The young male also helped introduce Kelly to another young male friend that Kelly sparked a relationship with years later. The young male and his friend are also claiming that the famous rapper also filmed them on many occasions having relations with some of Kelly's former girlfriends and other individuals.
All of these accusations are helping the prosecution push the narrative that these are not isolated instances and that Kelly has a severe problem and is a danger to others. Kelly's jury selection is set to start on August 9th in New York, and prosecution awaits to help all those affected by Kelly's actions.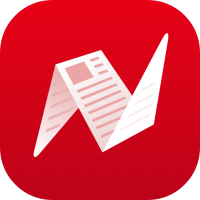 This is original content from NewsBreak's Creator Program. Join today to publish and share your own content.