Maria Taylor's contract with ESPN may have just expired, but NBC was swift to pick up the 34-year-old American Sportscaster. Much to some dismay Taylor alongside ESPN, came forward Wednesday, July 21st, that neither they nor Taylor could develop a new contract. NBC was not about to pass up on the Sportscaster and her accolades. This switch of networks was a longtime coming for Taylor. As ESPN was pushing for more diversity following the call to action by the Black Lives Matter Movement, as they should, they started to put Taylor in more hosting roles.
They let Taylor host the NBA finals, which was previously hosted by Rachel Nichols, a white female in years prior. Nichols was caught in a leaked phone call implying that she should not have her hosting role of the NBA finals taken away from her because her skin color and that it is not her fault did not help ESPN reach their diversity quota. Nichols later apologized, but this understandably so left a sour taste in Taylor's mouth, which helped make the transition away from ESPN easier.
With her new job at NBC, she will be assigned right away to help host the 2021 Tokyo Olympics. Along with the Olympics, Taylor is set to host the NFL "Football Night in America" and helping with Super Bowl correspondence. These opportunities go above and beyond what Taylor was being offered to host at ESPN. At ESPN, she was getting the "NBA Countdown," "College Game Days," and "Saturday Night Football."
These opportunities provide her more facetime and to a larger audience. Though Taylor has been with ESPN since 2014, she is sure to set higher goals and standards at NBC. Maria Taylor will be helping inspire young women throughout the world in male-dominated fields, showing them that they can score higher than expected.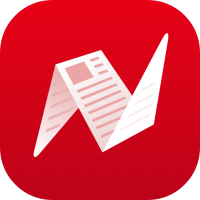 This is original content from NewsBreak's Creator Program. Join today to publish and share your own content.