In today's ever-changing society, how parents discipline their children is evolving, but unfortunately, in some households, the methods of discipline have not changed from the 18th century. Though some ways may effectively startle a child into submission, no form of punishment should leave a child with bruises. That is woefully what happened in a Kentucky home to two young children at the ages of 5 and 6.
Jessica L. Maddux, a 25-year-old Kentucky woman, was charged with criminal abuse for hitting her two children with a wooden spoon. Maddux claims she used the wooden spoon to discipline her children yet the children still came out from the so-called "discipline" with bruises to the legs and buttocks. In this situation, the problem is not that she disciplined her children; it is how she disciplined her children.
No child should ever be afraid of their parents for sampling trying to correct negative behavior. As child psychology progresses, many parents and guardians have found new ways to discipline and correct behavior without getting physical with their children. There were many ways Maddux could have gone about disciplining her children, hitting them with a wooden spoon was not one of them.
Luckily, in this situation, the children could tell investigators what happened, but children aren't so fortunate in many other cases. Though there is a standard individuals set for their children, children should also be treated fairly and with gentle hands. Parents and guardians should think about how they would want to be treated, what worked well for them growing up, and what didn't to establish a good home life for their child.
Parenting is not easy, but it should never be done in anger to the point that children are leaving home with bruises like in the case of the children of Jessica Maddux. If you or someone you know is suffering from child abuse or neglect, please reach out to your local abuse reporting number. All reporting numbers can be found at www.childwelfare.gov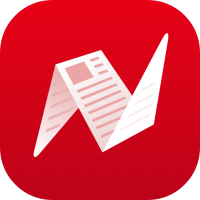 This is original content from NewsBreak's Creator Program. Join today to publish and share your own content.