Robinhood is a company that offers commission-free trades of stocks exchange-traded funds on an app. The company is going public next week and "seeking a valuation up to $35 billion", meaning the fair or intrinsic value of an asset is being estimated. This past Monday, the 19th, the company said that it hopes to price 55 million shares in its first public offering.
A share should cost anywhere between $38 to $42. The company could raise $2.3 billion if the shares are sold at or near their maximum. The company is offering 52.4 million shares. The founders of the company, Vladimir Tenev, Baiju Bhat, and CFO Jason Warnick, are making 2.6 million shares available. The company won't receive any money from the shares sold by the founders or employees like the CFO.
Underwriters, which are financial experts that examine your finances to see how much risk a lender is taking when they give you a loan, are allowed to buy 5.5 million shares to cover overallotments. This is the option available to underwriters where they can purchase additional shares the company plans to issue in its initial public offerings. They can also issue up to 15% more shares the company originally planned.
The initial public offering will give investors a chance to own a portion of a fast growing business. The company is offering $770 million worth of its shares to customers through the platform. Salesforce.com, a business software company has expressed interest in buying as much as $150 shares of the company at the IPO (initial public offer) price.
Robinhood launched in 2014 and has become very popular because it allows people to trade easily and with enjoyment. As of March, the Menlo Park based company has had 17.7 million monthly active users and more than half of them are first-time investors because the app makes it easy to do so. First time investors started using Robinhood when stocks like GameStop became popular.
Robinhood even had to limit trade because the stock grew so popular and drew the government's attention. The company believes that the April-June quarter was up to $574 million, which is more than the $244 million Robinhood made a year before. They believe they lost up to $537 million, but make $58 million a quarter. The company will be on the stock market starting July 29th.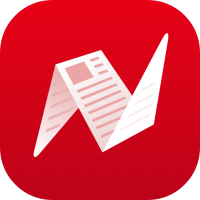 This is original content from NewsBreak's Creator Program. Join today to publish and share your own content.