Enrique Tarrio, chairman of the far-right, neo-fascist group Proud Boys, has recently pleaded guilty to burning a Black Lives Matter banner that was ripped from a historic Black church in December. The Proud Boys is exclusively for males and engages in political violence in the United States to achieve their agenda. They believe that Western culture and men are in jeopardy as well as the idea that there is a plot created by Jewish people to cause the extinction of white people through a variety of plans such as interrracial marriage and abortion.
Tarrio also pleaded guilty to "attempted possession attempted possession of a large-capacity ammunition feeding device" when police discovered two high powered magazines when he was arrested. On December 12, 2020 in D.C. Tarrio and a small group of Proud Boys stole a Black Lives Matter banner from outside of Asbury United Methodist Church.
The banner also had the church's website address and logo. Proud Boys then lit the banner on fire on the ground with lighter fluid and a lighter they had brought with them. Tarrio posted a picture of himself holding a lighter besides two other members with ignited lighters in their hands. Tarrio then posted to his social media accounts admitting to this act and also to news outlets.
He was arrested two days before the January 6th attack on the capitol. Arresting officers found the high powered magazines in his backpack with the Proud Boys insignia on them. Now that he's pleaded guilty to destruction of property and attempted possession of the magazine, Enrique Tarrio faces up to 180 days of imprisonment or a $1,000 fine for each charge or even both. His sentencing is scheduled for August 23rd. There is a court order preventing Tarrio from being anywhere near D.C. while his sentence is pending.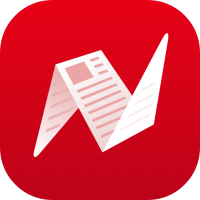 This is original content from NewsBreak's Creator Program. Join today to publish and share your own content.