The Ohio Department of Health is urging sleepaway camps to create stronger measures to prevent cases of COVID. There have been no cases at Camp Lebanon in Oregonia in Ohio and they have had over 800 campers this year. There were supposed to be more campers from church groups, but there were positive cases that kept them from attending. The Ohio Department of Health released updated guidelines for sleepaway camps after severe outbreaks at Camp Chautauqua and a Boy Scouts retreat.
81 cases were confirmed at Camp Chautauqua and 4 with the Boy Scouts in Preble County. Alex Svarda, the executive director at Camp Lebanon, says he has been observing other camps to see what they did so they can do it better to prevent the virus. The updated guidelines for camps have rules for unvaccinated campers such as wearing masks indoors and for some outdoor activities.
The updates include constant cleaning, hand washing, and social distancing. Campers that aren't eating or in their own cabins are strongly recommended to wear a mask. Svarda is welcoming additional feedback from the State and is currently enforcing social distancing in all activities, even arts and crafts. He says it's important to stay on the same page as the State when it comes to safety measures.
The updated guidelines include encouraging campers over 12 and employees to get vaccinated, establish groups or cohorts that stay together for the entirety of the camp to minimize the amount of people everyone sees and spread of the virus, encourage social distancing even in cabins but only with a camper's own cohort, administer rapid tests to discover any possible cases of COVID, improve ventilation in buildings by opening the windows if possible, and have plans in place when a camper or employee has tested positive or been exposed to the virus.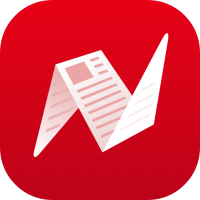 This is original content from NewsBreak's Creator Program. Join today to publish and share your own content.