The National Museum of the United States Air Force is celebrating space related accomplishments this month. The capsule from the Apollo 15 mission is currently in the museum for people to see. There's also an interactive space exhibit called Space, A Journey to our Future that will be there through Labor Day. Apollo 15 was the ninth crewed mission in the Apollo program of the United States.
This was the fourth mission to land on the moon. The crew included David R. Scott, Alfred M. Worden, and James B. Irwin. They launched on July 26th, 1971 and returned August 7th, 1971. The point of the mission was to collect surface material from the moon and focused more on this while focusing less on just exploration of the Moon. This was also the first mission to use the Lunar Roving Vehicle, which is a battery-powered rover that carries and transports matter up to 1,080 pounds.
Rovers were used for Apollo missions 15, 16, and 17 and all three are still on the moon. On this mission, the Genesis Rock was collected. This is a Moon rock formed in the early stages of the solar system and projected to be 4 million years old. David Scott tested Galileo's theory that the time of an object's descent is independent of their mass with a feather and a hammer.
Both objects fell at the same rate, proving the theory correct. None of the crew of Apollo 15 went to space again because they brought 400 unauthorized postal covers with them to the moon. They took payments from a German stamp dealer named Hermann Sieger, who sold the covers at high prices. They were reprimanded by NASA and returned the money. The mission is remarkable for this reason and the other firsts that took place.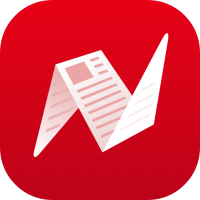 This is original content from NewsBreak's Creator Program. Join today to publish and share your own content.