On the night of Friday, July 16th, six year old Nyiah Courtney was shot and killed in Washington, D.C. A shooting occurred in the Southeast area of the city where 5 adults were injured. There is a $60,000 reward for anyone that has information that leads to the arrest of those responsible.
Neighbors are expressing their frustration, anger, and exhaustion at these acts of violence that continue to take lives. Even an 8 year old girl was reported saying she is used to having to quickly leave an area when something dangerous such as a shooting occurs. The next day, on the 16th, three people were shot outside of Nationals Park where the Washington Nationals professional baseball team plays. Spectators at the game ran out of the stadium to protect themselves.
After this, members of the police force are even expressing exhaustion. D.C. 's police union tweeted that elected officials don't allow them to do their jobs and that is why acts of gun violence like what occurred at Nationals Park happens. Portland Chief of Police Chuck Lovell expressed himself similarly and said the police force there is under-resourced. D.C. and Portland both have double-digit increases in homicides.
Both of the city councils withdrew money from police budgets after the 2020 protests against police brutality and an outcry to defund the police. The former Deputy Attorney General of Maryland, Thiru Vignarajah has said it's becoming difficult to find police who will truly commit themselves to the job when there is a movement saying the police are a problem.
There is a high number of police leaving their jobs or retiring and the officers that stay are saying it is hard to enforce the law. Vignarajah says it is not helpful to communities that need police enforcement when it is being announced that nothing will happen to you if you commit a crime in front of a police officer.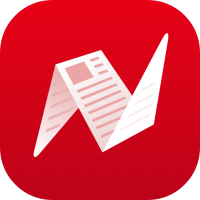 This is original content from NewsBreak's Creator Program. Join today to publish and share your own content.