An alternate on the United States' women's gymnastics team, Kara Eaker, has tested positive for COVID at a training camp in Japan. Eaker's coach, who also coaches another alternate by the name of Leanne Wong, informed the Associated Press on Monday, July 19th of Eaker's condition. 18 year old Eaker was even vaccinated against the virus two months ago. Both of the alternates have been placed in isolation.
The two alternates will undergo additional quarantine including moving to separate accommodations and a separate training facility to keep training for the Olympic Games. The alternate with coronavirus was never named, but it was narrowed down when the other unaffected alternate was mentioned. Athletes are testing positive for the virus every day and Eaker is the first American to test positive.
The United States' Olympic and Paralympic Committee assured the public that the athlete that tested positive has been moved to quarantine and wants to respect her privacy. The U.S. gymnastics team is made up of Olympic world champion Simone Biles, Jordan Chiles, Grace McCallum, Sunisa Lee, MyKayla Skinner, and Jade Carey.
They were met with excitement when they arrived in Japan on Thursday, July 15th. Before testing positive, Eaker received a false positive test last weekend and received a positive test multiple times on Monday. The women's team have all been vaccinated, especially MyKayla Skinner, who had pneumonia and COVID last winter.
Many alternates roomed together and since the positive test they have all been moved to their own rooms for safety. The women's team will begin competing on Sunday and spectator events will not have any fans due to an increase in COVID cases in Tokyo. There are 727 new cases in Tokyo and July 19th was the 3oth straight day cases were higher than the week before, which was 502.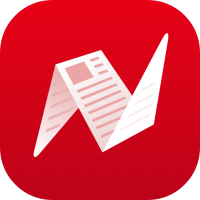 This is original content from NewsBreak's Creator Program. Join today to publish and share your own content.