Gas prices in Columbus have risen to over $3 per gallon on Monday. According to the United States Department of Energy, this is the first time gas prices have risen over $3 since 2014. The highest has been $4.15 a gallon, which Ohio prices have not risen to yet. This is a 15 cent increase from the previous price. Prices are now $3.15 per gallon and this is 12.6 cents higher than the price a month ago.
It is also 100 cents more per gallon than a year ago. Gas prices have risen and fallen over the past few weeks, but now OPEC has come to an agreement to keep prices under early-July levels. The Organization of the Petroleum Exporting Countries plans to raise oil production by 400,000 bpd each month until next year, 2022.
OPEC's production should be back at the same levels they were at before the COVID pandemic. The organization is responsible for 44% of the global oil production as of 2018. The U.S. demand for gas has increased by 2% over the past week and the national average could rise as well. Gas prices all over Ohio are mostly $3 and above.
Ohio has the largest increase in gas prices in the United States. In June of 2020, gas was around $2.13, even in the middle of a pandemic. The price increase of crude oil is contributing to the rise in gas prices. Despite this, the prices in Ohio are 6 cents below the national average.
The rises in gas prices are being reported by GasBuddy, an app that helps you find the cheapest fuel nearest to you. You can even get discounts on gas and dining with the deals on the app. ABC 6 has a Pump Patrol page which you can check to see the gas prices across Ohio so you can buy the cheapest.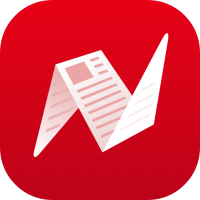 This is original content from NewsBreak's Creator Program. Join today to publish and share your own content.